German TSO TenneT has completed installation of a platform to convert and transmit green offshore energy to Hilgenriedersiel on the mainland via subsea cable, aiming to bolster the supply of clean energy to Germany.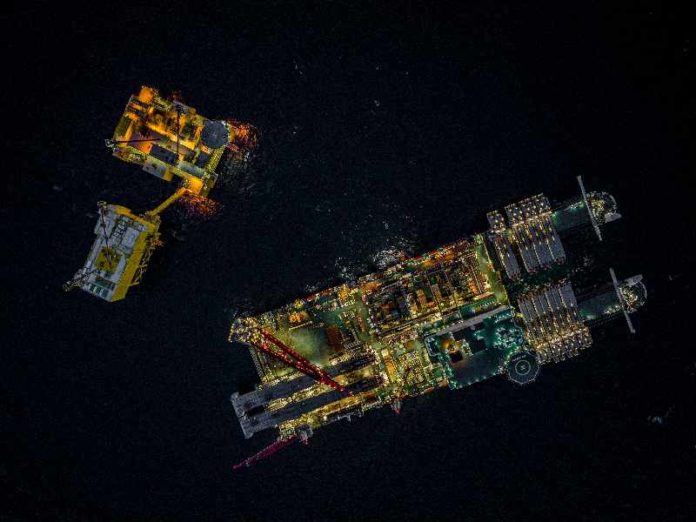 DolWin Kappa installation. Courtesy TenneT

The electricity will be transmitted to Emden by a land cable, where it will be converted back to alternating current at TenneT's Emden/Ost converter station and transformer station.
The platform, known as the DolWin kappa offshore platform, has been installed off the coast of Lower Saxony in the German North Sea. It will be the centrepiece of the DolWin6 direct current link, which will bring green wind power from the German North Sea to land beginning 2023.
"DolWin6 is already the 13th offshore grid connection in our German portfolio and will bolster the security of supply in Germany and Europe," said TenneT COO Tim Meyerjürgens.
"In addition to our reliable partners, we also have our many years of experience and our unique expertise in offshore grid expansion to thank for this success," Meyerjürgens added.
The platform took three years to build and was constructed in the Spanish port city of Cádiz. Once built, it was shipped to Rotterdam (Netherlands) where it was reloaded onto the service vessel the Pioneering Spirit.
The 382-metres long Pioneering Spirit completed installation of TenneT's DolWin kappa within 12 days.
The process saw the jacket foundation, which is almost 44 metres high and weighs over 5,000 tonnes, installed first. According to TenneT, 10 piles were then driven up to 68 metres deep into the seabed and attached to the foundation structure. Finally, the Pioneering Spirit placed the approximately 11,000-tonne superstructure on top of the foundation structure.
Pioneering Spirit
Pioneering Spirit (formerly Pieter Schelte) is the largest construction vessel in the world. The vessel is designed for the single-lift installation and removal of large oil and gas platforms and the installation of record-weight pipelines.
The twin-hulled vessel is 382 m long and 124 m wide. At the bow is a slot, 122 m long and 59 m wide, that enables the vessel to move around a platform and lift and transport entire topsides using eight sets of horizontal lifting beams.
For jacket removal and installation, two 170 m long lifting beams, which can rotate on hinges, is located at the vessel's stern.
Complementing the lifting systems is a 5000 t special purpose crane for additional lifts such as lighter topsides and jackets, modules and bridges.