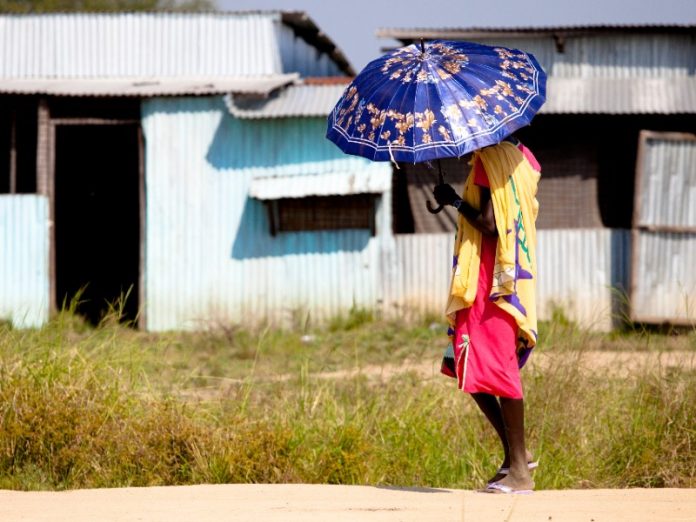 South Sudan has great potential for solar PV plants. Image: wollwerth, 123RF
South Sudan's first Peace Renewable Energy Credit (P-REC) agreement will support the solar electrification of the Malakal Teaching Hospital, the only referral hospital for Unity, Jonglei and Upper Nile states in the country.
In the agreement – the largest to date – the renewable energy credits are obtained by the San Francisco based renewable solution provider 3Degrees from an International Organisation for Migration (IOM) managed solar plant near the city of Malakal. The energy credits are transferred to financial tool provider Block's decentralised financial service system.
Through this arrangement, the IOM is enabled to fund the solar electrification of the Malakal Teaching Hospital. Malakal on the White Nile in the northeast of South Sudan was destroyed in the country's civil war that began in 2013 and now houses one of the largest camps in the country with more than 30,000 internally displaced persons.
The solar electrification project, which is expected to be completed in mid to late 2022, should provide a reliable source of power for the hospital and enable improved health services.
Renewable energy credits as funding model to electrify fragile countries
The transaction also serves as a pilot of a funding model that can be replicated by UN entities and other international organisations.
Dave Mozersky, President of Energy Peace Partners, which developed the P-REC concept, says it grew out of efforts to expand renewable energy in South Sudan, one of the most fragile and least electrified countries in the world.
"This project fulfils the original vision of the P-REC and we are excited about the positive impact this will have for communities in Malakal. More broadly, this highlights the value of the P-REC in mobilising private sector actors to support high impact projects in some of the hardest-to-reach communities," said Mozersky.
The P-REC is an international renewable energy certificate (I-REC) with a supplementary "peace" label issued by Energy Peace Partners to certify support for financing renewable energy generation in fragile, energy-poor countries.
The first P-REC was executed in 2020 by Microsoft in the Democratic Republic of Congo.
Under the current agreement, Energy Peace Partners issues the renewable energy credits generated from the IOM-managed solar plant, which supplies electricity to its Humanitarian Hub at the Malakal displaced person camp. The Malakal solar plant is a 700kW PV and battery system that was introduced in 2020 as a replacement for diesel power and meets the majority of the Humanitarian Hub's energy needs.
Following the collaboration on the first Microsoft P-REC project, Energy Peace Partners approached 3Degrees to help assess project options and navigate the contracting process, which resulted in the agreement with the IOM.
In addition to the DRC and South Sudan, Energy Peace Partners has been authorised as the country issuer of P-RECs and I-RECs in Somalia and Chad.