"The goal of the framework agreement is to produce energy in a safe, reliable, sustainable way through innovative small-scale nuclear systems to be deployed outside of Italy (where no civil nuclear activity is permitted)," Newcleo said. "Specifically, it foresees the development of advanced nuclear systems of small dimensions (Advanced Modular Reactors), cooled with lead instead of water, making them much simpler and more reliable."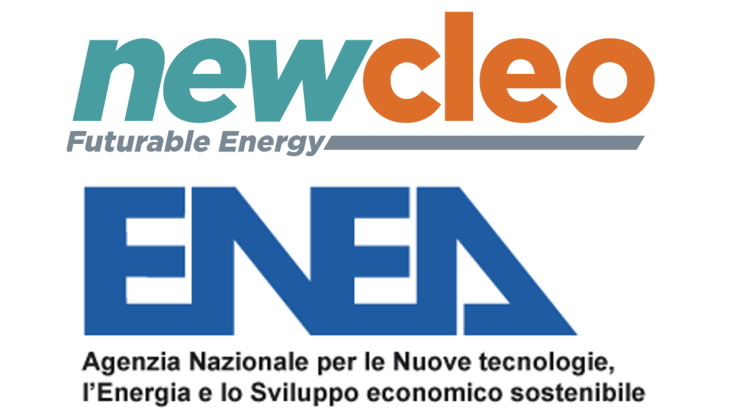 In collaboration with ENEA, Newcleo will build an electrical prototype of the lead-cooled fast reactor (LFR) system, which will not use radioactive materials or nuclear fuel, to allow the study of thermo-dynamic, mechanical and functional performances. The joint activities also concern the design of an Accelerator Driven System, which will make it possible to reduce the volume of existing nuclear waste.
Newcleo said it intends to construct the first nuclear prototype in a "nuclear-friendly" country within seven years, and subsequently market them internationally to gradually replace the current Generation II and III reactors.
Under the cooperation agreement, ENEA will make available to Newcleo its Brasimone Research Centre for safety analysis, training and testing activities. In addition, new research infrastructures will be implemented, favouring wherever possible the use and refurbishment of the existing experimental halls and laboratories. Investments by Newcleo towards all these could exceed EUR50 million (USD55 million) over a 10-year period. The company plans to employ a team of 25-30 engineers, who will work permanently for about 10 years at the Brasimone Centre.
A working group will be set up with ENEA and Newcleo personnel to exchange information and knowledge, and jointly develop equipment and technological codes. In addition to the close cooperation between scientific staff, the partnership includes the alignment of experimental programmes on innovative nuclear systems, mutual assistance in the design, numerical simulation and construction of key components, systems and plants.
"ENEA has accumulated a unique global know-how in the field of liquid lead," said Newcleo CEO Stefano Buono. "By working together with ENEA researchers and investing in the facilities at the Brasimone Centre, we will not only take important steps for the realisation of our project, but we will also contribute to the advancement of research in Italy."
"In the last 20 years, ENEA has carried out a wide range of research studies and experiments in this sector, where it has reached a leading position at an international level," said ENEA President Gilberto Dialuce. "This agreement allows us to collaborate with the goal of ensuring the safe and long-term production of electricity in plants to be built abroad, but with significant repercussions on investments and employment at our local level."
Newcleo on 31 August last year announced its incorporation with the closing of a USD118 million initial capital raising and the acquisition of Hydromine Nuclear Energy. It has already created a Nuclear Research Center based in Turin, Italy, where about 100 nuclear physicists and engineers will work and share know-how with leading international experts and scientists. The company says its first project, Re-Act, is a small LFR that "shall soon satisfy commercial demand for small electric generating units on islands, in remote communities and for naval propulsion."