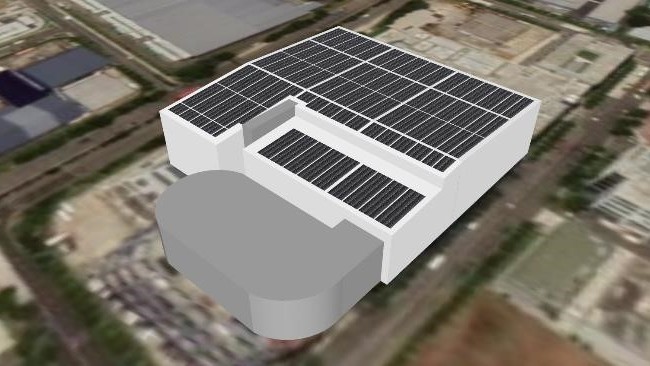 PGIM's facility at 1 Buroh Lane. Photo from ENGIE.

The project will avoid around 20,000 tonnes of carbon dioxide emissions in two decades.
ENGIE South East Asia signed a 20-year lease with PGIM Real Estate for the deployment of a 2.2 megawatts-peak (MWp) rooftop solar system at the real estate manager's cold-chain facility in Singapore.
In a statement, ENGIE said that the rooftop solar system at the temperature-controlled food storage and distribution centre along 1 Buroh Lane in western Singapore's Jurong industrial area will offset around 20,000 tonnes of carbon dioxide equivalent in carbon emissions in a span of 20 years.
Benett Theseira, head of Asia Pacific at PGIM Real Estate said the company is prioritising the adoption of renewable energy sources to reduce the environmental impact of the company's operations.
"The Rooftop Solar System will generate the equivalent of 15% of the facility's annual energy consumption, accelerating our journey towards carbon neutrality," Theseira said.
ENGIE also said that there is no upfront capital investment by the real estate manager because of its commercial offering which also covers the overall expenses for the project.