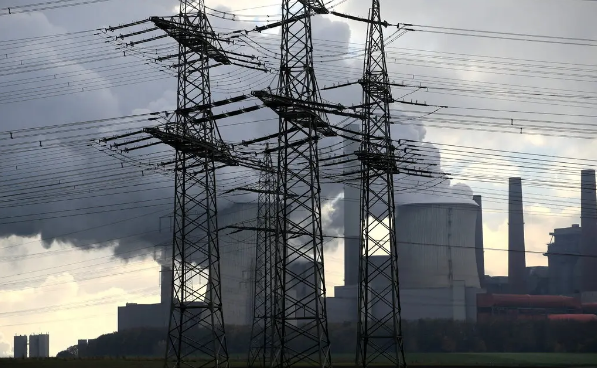 A coal-burning power plant near Cologne, Germany, last year. Credit...Wolfgang Rattay/Reuters
Prices for coal used to generate electric power have hit record levels in recent days on fears that supplies from Russia could be disrupted. Prices for thermal or hard coal recently topped $462 a metric ton before easing back to about $380, said Steve Hulton, vice president of coal at Rystad Energy, a consulting firm. He said these were record prices, well above established norms.

Coal buyers are trying to lock up supplies, he said, amid worries that Western sanctions on Russia over the invasion of Ukraine could lead to a cutoff.

"Buyers who need coal are wanting to buy coal at almost any price," he said.

Despite calls to curb the use of coal in an effort to tackle climate change, the dirtiest fossil fuel remains crucial for power generation, accounting for about 35 percent of global electricity. Both China and India are huge consumers of coal.

Thermal coal use has been declining in Europe but ticked up in 2021 because of increased demand for power as economies recovered from the pandemic. Coal use is also expected to remain strong in 2022, partly because it can be a substitute for natural gas, which has reached exorbitant price levels. This month, Frans Timmermans, the European Commission's executive vice president for green energy, suggested that burning coal could be an alternative to Russian gas.

With domestic thermal coal production in Europe declining, Russia now supplies about 70 percent of imports, according to Rystad.