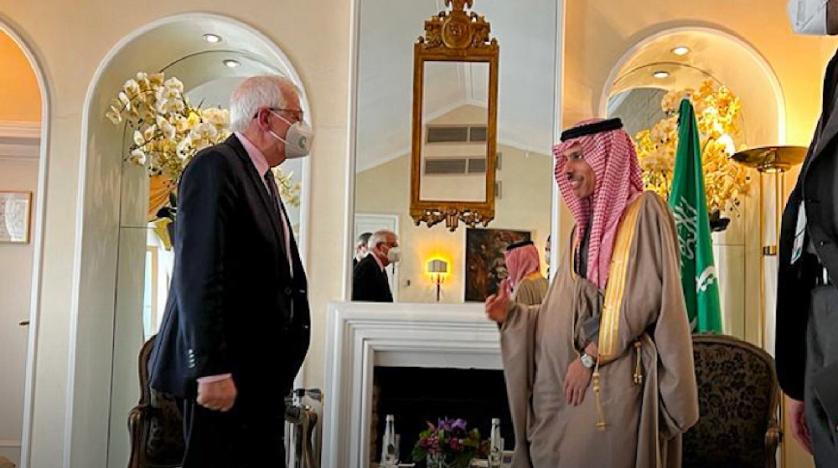 Prince Faisal meets Borrell in Munich. (Saudi Foreign Ministry)
Saudi Foreign Minister Prince Faisal bin Farhan bin Abullah held talks on Sunday with several ministers and political leaders on the sidelines of the Munich Security Conference.
He met with European Union foreign policy chief Josep Borrell for talks on Saudi-European relations and ways to bolster them in all fields.
They also tackled Iran's nuclear program and the international negotiations over the nuclear deal in Vienna.
They addressed ways to bolster joint efforts to stand against the violations committed by the Iran-backed terrorist Houthi militias against Yemen and its people, as well as their obstruction of a political solution in the war-torn country.
Prince Faisal and Borrell also discussed the latest regional and international developments and efforts exerted towards them to establish security and peace.
The Saudi minister met with his German and Irish counterparts for talks on bilateral relations and regional and international affairs.
He met with a delegation of American senators, including Lindsey Graham, Amy Klobuchar, Joni Ernst and Robert Portman.
Discussions focused on Saudi-American relations in all fields of joint cooperation and coordination. They covered the latest regional and international developments, including the Iran nuclear file.