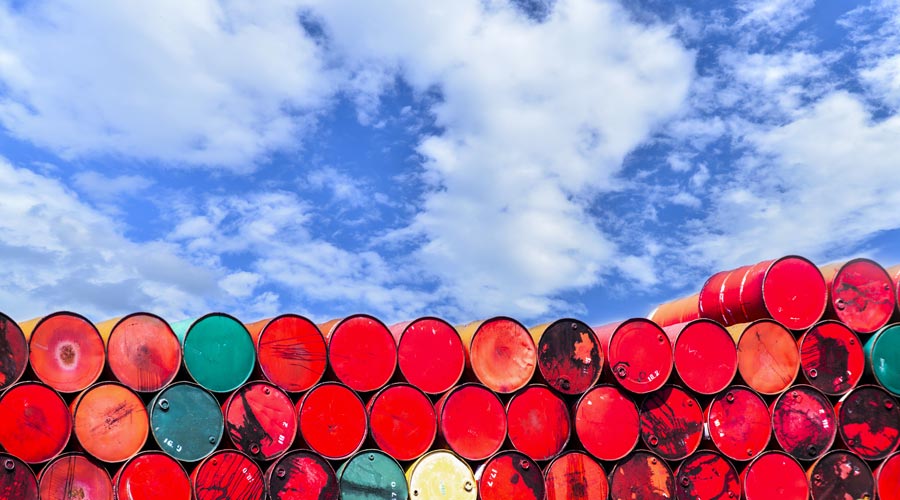 The West has threatened Russia, a top oil and gas supplier, with new sanctions if it attacks Ukraine.
India has invited bids from oil companies to lease out storage space equivalent to 1.05 million tonnes (mt) of crude oil as global prices simmer on account of the Russia-Ukraine conflict.
The West has threatened Russia, a top oil and gas supplier, with new sanctions if it attacks Ukraine; Russia denies planning any attacks. Indian Strategic Petroleum Reserves Limited (ISPRL) has issued tenders to fill up the reserves at Visakhapatnam and Mangalore.
The tender invited bids to fill up the Visakhapatnam storage facility — they are in the form of underground caverns — up to 0.3mt with only Basrah light as the rest of cavern holds the same grade.
The Mangalore cavern offers 0.75mt storage for leasing that can be filled up with any grade. Analysts expect crude prices to remain high, with the stand-off in Ukraine heightened by low production by Opec nations and rising demand following the gradual restoration of normality from the pandemic
Prices ended the week mixed on Friday as investors weighed a potential supply disruption resulting from the Russia-Ukraine crisis against the prospect of increased Iranian oil exports.
India is vulnerable to rising prices as it imports more than 84 per cent of its crude requirement. ISPRL can undertake partial commercialisation by leasing the caverns to Indian or foreign companies with the Indian government having the right of first use in case of any disruption in supplies.
Bidders must have a minimum annual turnover of Rs 3,000 crore. The bids have to be submitted by February 24.
The tender comes at a time the country has entered into a comprehensive trade pact with the UAE. The Gulf country is the third largest supplier of crude oil and second largest for LPG and LNG.
India had joined the US and several other nations to release 5 million barrels of crude oil from its strategic petroleum reserves in a joint effort to bring down crude prices. The world's third-largest importer, has built underground rock caverns at Mangaluru and Padur in Karnataka and Visakhapatnam in Andhra Pradesh .
The Mangaluru storage has a total capacity of 1.5mt, which has been leased to Abu Dhabi National Oil Company (Adnoc). The arrangement with Adnoc allows India to have a first right over the crude oil stored in the reserves during any emergency.
Padur, the biggest of the three storages, has a total capacity of 2.5mt, which is about 17 million barrels. Adnoc in November 2018 signed up to hire half of this capacity but never actually stored oil in it.
India meets 85 per cent of its oil needs through imports, and the three storages hold supplies for 9.5 days. Under second phase of the petroleum reserve programme, the government in July last year approved the setting up of two storages — 4mt at Chandikhol in Odisha and an additional 2.5mt at Padur under the PPP mode.
These reserves will meet an additional 12 days of crude supplies.
Oil price trend
Brent crude futures settled 57 cents, or 0.6 per cent, higher at $93.54 a barrel on Friday, while US West Texas Intermediate (WTI) crude ended down 69 cents, or 0.5 per cent, at $91.07 a barrel. US markets will be closed on Monday for the Presidents Day holiday.
Both benchmarks hit their highest levels since September 2014 on Monday, but growing prospects of easing oil sanctions against Iran has weighed on the market.