Dubai's recent step to walk away from its planned clean coal power plant could shut down doors for any future coal developments in the Middle East as the region gravitates towards cheaper renewable energy sources.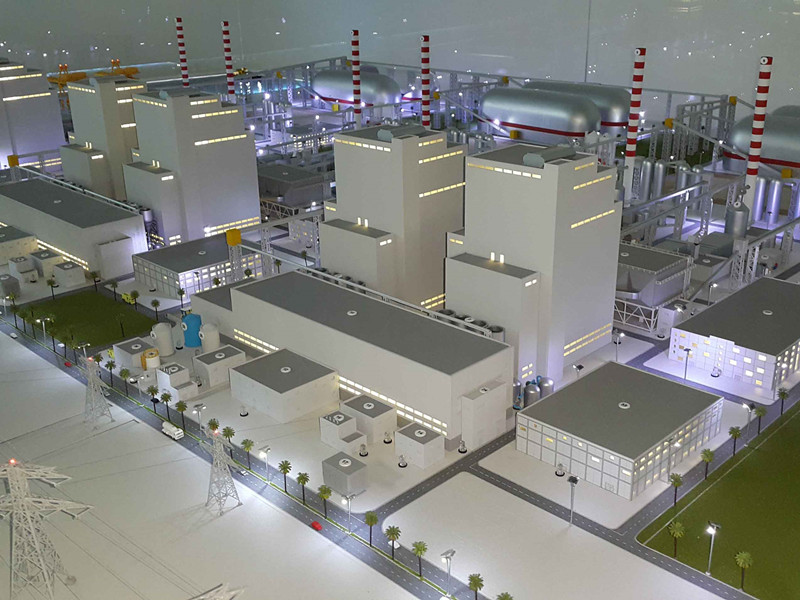 It might have caught many off-guard, but to those that have followed the energy transition trends in the United Arab Emirates, this month's announcement by Dubai to put a complete halt on its coal power ambitions did not come as a surprise.
Dubai's main utility provider, Dubai Electricity and Water Authority (DEWA) revealed that it had decided to convert its Hassyan Power Plant from clean coal to natural gas.
The move followed an agreement signed between DEWA and Saudi Arabia' utilities developer, ACWA Power, which owns a net stake of 26.95% in the plant.
When the $8bn Hassyan Power project was announced in 2016, it was meant to be a benchmark on coal power generation for the Middle East that has for long largely depended on oil and gas for its electric power needs.
The Hassyan Power Complex was initially designed and built-for-purpose as a dual-fuel plant with the ability to operate full-time on both natural gas and clean coal.
In 2016, GE Steam Power and Harbin were awarded the contract to build the 6,510MW plant that would have six units, each running at a capacity of 1,058MW.
GE Steam Power had committed to deploy its pioneering ultra-supercritical technology that promises coal plants to deliver up to 47.5% net efficiency rates, significantly higher than the global average of 34%.
But more important, the project was meant to feed into Dubai's need to create an energy mix to augment the emirate's energy security.
Dubai's CleanEnergy Strategy 2050 aims to generate 25 per cent solar energy, 7 per cent nuclear energy, 7 per cent clean coal, and 61 per cent natural gas by 2030.
It is now apparent that the Hassyan Coal project was wrongly timed. Energy priorities in the Middle East have rapidly shifted in the past five years with many countries gravitating towards cleaner sources of power.
A coal power plant in the middle of an energy transition wave would both be controversial and a big contradiction for the UAE that has aimed to position itself as a hub for clean energy in the Middle East.
"The UAE has been an environmental leader in the region by announcing a Net-Zero 2050 ambition and is the confirmed host for COP28," says Dr. Steve Griffiths, Senior Vice President, Research and Development at Khalifa University, UAE.
"Given that the elimination of coal-fired power generation is one of the key needs globally to reach Net-Zero targets, the coal-fired power generation plan is not particularly appropriate."
Dr. Griffith adds that the equation would have been changed if the plant were to have carbon capture (and storage or use) installed at an economically competitive price.
The UAE Net Zero by 2050 Strategic Initiative, a national drive to achieve net-zero emissions by 2050, was announced last year, making the UAE the first Middle East and North Africa (MENA) nation to do so.
The UAE Net Zero 2050 strategic initiative aligns with the Paris Agreement, which calls on countries to prepare long-term strategies to reduce greenhouse gas (GHG) emissions and limit the rise in global temperature to 1.5 C compared to pre-industrial levels.
Rajeev Singh, Partner, Strategy & Transactions at EY Consulting, the financial advisors for the project at the time, says that the decision by Dubai to move away from coal was driven by a number of factors such as climate change and the ESG Agenda, as well as political will to send the right strategic message to the wider ecosystem.
"I think this is absolutely the right decision," says Singh. "I have also suggested so at least three to four times over the past couple of years. Of course, it is a brave decision, with the right outcome."
Mr. Singh adds that UAE's recent announcement to host COP28 put the country on the spot, with its commitments to Net-Zero put under close scrutiny.
Beyond that, Singh also believes that the fuel diversification strategy established by the Dubai Supreme Council of Energy a few years ago is already in a good place with the success of renewable projects and pipeline in Dubai.
The deployment and use of clean energy solutions is one of the main pillars of the UAE's model of addressing the challenge of climate change and reducing GHG emissions.
The country began financing clean energy projects more than 15 years ago, and has invested over $40bn in the sector to date through pioneering projects such as the Mohammed Bin Rashid Solar Plant in Dubai with a capacity of 5GW.
Current trends predict the production capacity of clean energy, including solar and nuclear, to reach 14 GW by 2030, up from about 100 MW in 2015 and 2.4 GW in 2020.
"The cost of energy from solar plants along with the investment Dubai is making in energy storage provide an unrivalled energy price without posing any security issue for the source of primary energy," says Dr. Corrado Sommariva, Founder and CEO of Sustainable Water and Power Consultants (SWPC) based in Dubai.
"I think this was a key consideration in Dubai's conversion from coal to gas, alongside its commitment to sustainable development. The G20 of October 2021 gave a general push back on coal, particularly in sourcing coal on poor countries and this obviously will drive in the long term an increase in coal cost and in security of supply."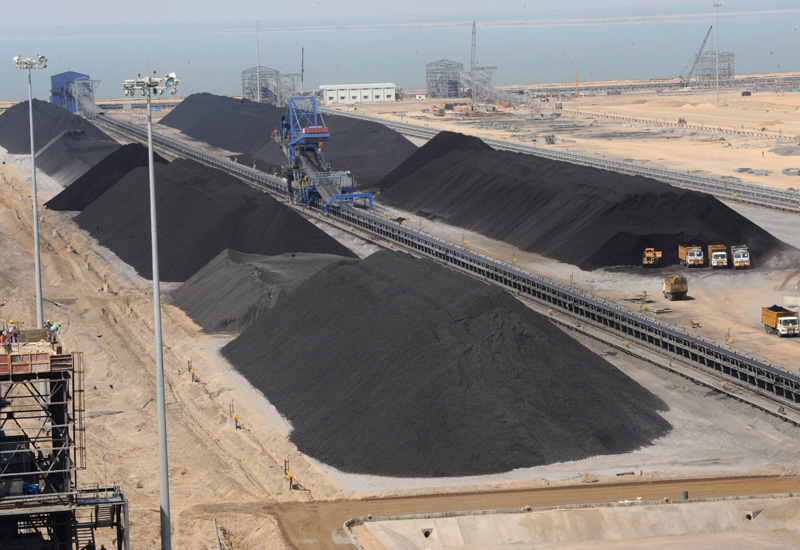 Dr. Sommariva says that Dubai's original concept leading to clean coal was justified by energy diversification.
"Energy diversification aimed at securing continuity of energy supply in different geopolitical scenarios of oil or gas unavailability, therefore clean coal opposite to gas would have been a strategic reserve," says Dr. Sommariva.
"But this scenario drastically changed since Dubai strongly and wisely invested in solar energy. One of the benefits of solar energy is that the primary energy source is always available and it is not foreign indexed, so it will not escalate due to geopolitical reasons."
Dr. Sommariva believes that coal will generally phase out and the exercise of reconversion that Dubai is undertaking now is going to be followed by many other utilities in the medium to long terms.
This is because coal is globally considered the single biggest cause of climate change as the burning of it releases harmful greenhouse gases into the air.
The emissions per unit of electricity are estimated to be in the range of 0.91 to 0.95 kg/kWh for CO2, 6.94 to 7.20 g/kWh for SO2, and 4.22 to 4.38 g/kWh for NO during the period 2001-02 to 2009-10.
Environmental activists remain steadfast in their fight against the proliferation of coal plants around the world, and at COP26 last year, over 40 heavy coal-using countries including Poland, Vietnam and Chile all pledged to find alternative, greener methods of generating power instead of the fossil fuel.
For the past 100 years, GE has been a leader in cleaner coal technology, driving the industry from supercritical to ultra-supercritical technologies.
GE's Steam Power has installed 30% of the world's steam turbine capacity, 30% of the world's coal and oil-fired boilers.
But concerns remain about its ultra-supercritical steam technology which it says can remove local pollutants such as NOx, SO2, and particulate matter in coal power plants emissions.
It is the same technology that had been designated for the Hassyan coal power plant in Dubai in a bid to make the process greener.
It is also the same technology that GE Steam Power had undertaken to deploy at East Africa's planned first coal power plant in Lamu, Kenya, before the project aborted following concerns by environment protection groups in Kenya.
In 2020, GE Steam said that it was walking away from an agreement to build Lamu's 1,050-megawatt coal-fired power plant as it shifts its focus to renewable energy.
With the future of coal power generation in the balance, one prospect for cleaner coal power is carbon capture and sequestration, also called carbon capture and storage (CCS).
It involves the geological storage of CO2, typically 2-3 km deep, as a permanent solution. However in its Energy Technology Perspectives, the International Energy Agency (IEA) notes that CCS is advancing slowly, due to high costs and lack of political and financial commitment.
In Energy Technology Perspectives 2020, CCS is fairly low profile, and in the Sustainable Development Scenario about 2 billion tonnes per year is captured from coal burning by 2070 (of 10 Gt/yr total).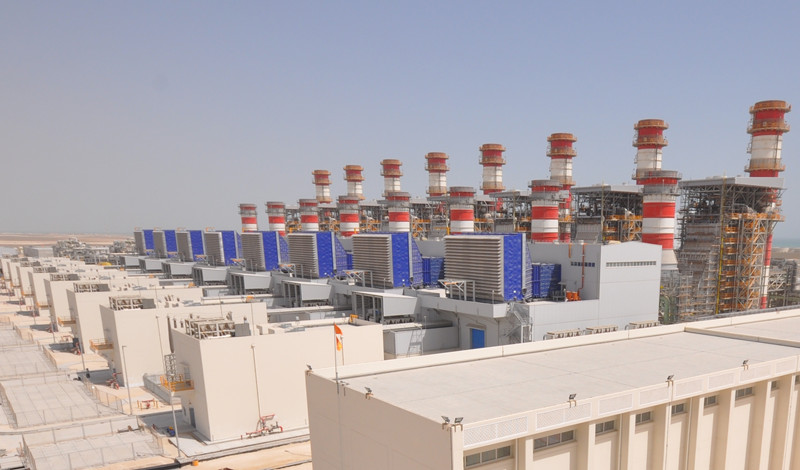 In 2020 about 40 million tonnes of CO2 per year was being captured and sequestered from all sources, with about the same CCS capacity under construction.
"As noted, coal-fired power generation is one of the key obstacles to global Net-Zero targets. I expect that countries with any reasonable alternative will move away from coal unless some clear move is made to lower/eliminated generated emissions," says Dr. Griffith.
"Coupling generation with carbon capture and/or co-firing with ammonia (in the medium term) is perhaps somewhat acceptable. Japan will pursue the latter."
"In a proper decarbonisation roadmap, co-firing of ammonia with coal to lower emissions may be reasonable although only as part of a roadmap for increasingly more stringent emissions reduction plans (e.g. Japan's ammonia strategy). When economically feasible, perhaps due to carbon utilisation opportunities, coal-fired generation coupled with carbon capture may work as part of the circular carbon economy philosophy (reduce, remove, reuse, recycle carbon emissions)," says Dr. Griffith.
As the penetration of renewable energy deepens, will the world still need coal power in their energy mix?
"In the long-run, the answer is almost certainly no," says Dr. Griffith. "In a transition period, however, countries with currently high dependency on coal fired power generation may have some justification. However, roadmaps to ultimately eliminate coal from power generation are needed."
"As a CEO of a consultancy company which is named "Sustainable Water and Power Consultant "I honestly hope not," says Dr. Sommariva.
"As the time goes and as the commitment towards Net Zero is spreading towards more and more nations, the use of coal is not going to make political and industrial sense."
"In addition, for coal technology to be competitive, the primary energy source (coal) needs to be extremely low. The CAPEX and OPEX for the plant (particularly if associated to a carbon capture and storage) would be prohibitive particularly if the costs associated to transportation and storage logistics are considered. Even in the case the CO2 emission could be neutralised by carbon capture, coal fire, as we see it now, is a "dirty" technology and other issues are arising from SOX, NOX, particles and obviously visual impact of the plant," says Dr. Sommariva.
The Hassyan Power Complex uses the IPP model and the power plant's turbines were originally designed to operate on dual fuels: gas and clean coal.
"So, when we decided to convert the complex to run on natural gas, there was no downtime and the conversion process went smoothly," says Saeed Mohammed Al Tayer, MD & CEO of Dubai Electricity and Water Authority (DEWA).
Evolving turbine technologies and their improved efficiency levels could have influenced the switch to gas.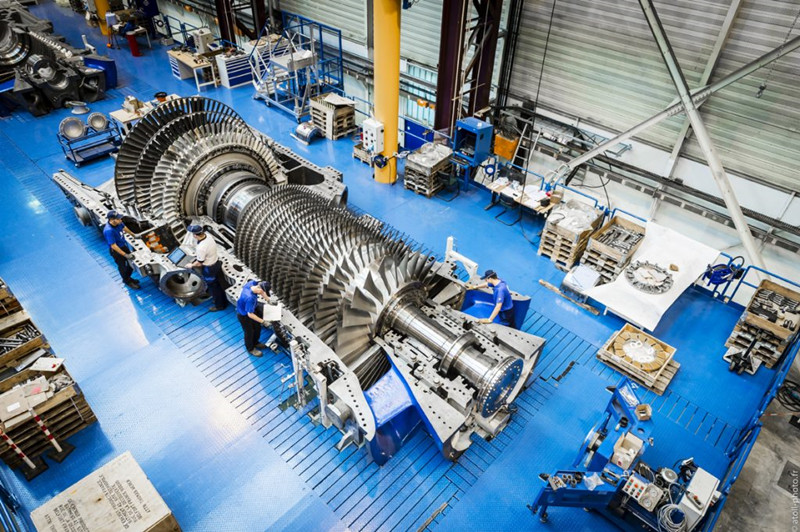 Two years ago, GE Power announced its largest 9HA gas turbine at 64% net efficiency; the company says the turbine is its "most advanced gas turbine technology."
The latest advanced gas turbines are capable of 30% to 50% hydrogen fuel content, and each of the major gas turbine manufacturers are making substantial progress on a path to firing 100% hydrogen fuel within this decade.
The Hassyan Power Complex includes a water desalination project with a production capacity of 120 Million Imperial Gallons Per Day using Reverse Osmosis (RO) and the Independent Water Producer model.
New RO stations are currently underway, as they use less energy compared to Multi-Stage Flash, which makes it the best option for water desalination.
According to EY Consulting's Rajeev Singh, Dubai's walk away from coal effectively shuts the door on any planned coal power plants in the MENA region.
"Most people would be aware that Oman had considered a similar project and made some progress, but Solar PV has dislodged this thought process and taken centre stage courtesy low pricing, strong developer and lender interest, and strong political will by government," says Mr. Singh.
But is there room for a coal power comeback as technologies evolve? "Yes, in a limited fashion, and as described above. Carbon Capture and Storage schemes are being pushed forward as a mitigating option by the thermal power producers, and this already appears to be gaining momentum at the wider thermal power projects (beyond coal)," says Mr. Singh.
Mr. Singh points out that broadly, coal power projects will continue in the short to medium term in some international markets that enjoy large reserves of coal and driven by lobbies and political constituencies supporting local industry and jobs.
Looking ahead, Singh says that the world may not need coal at a macro level, but has no doubt that mine-mouth power plants will be difficult for some countries to ignore.
"Furthermore, due to the intermittent nature of renewables to support baseload energy requirements and grid stability, thermal projects will still be needed," says Singh.
"However, one envisages this will more likely be CCGT (combine cycle gas turbine) and Nuclear power projects as is being demonstrated in the region and in Europe recently."