France maintained its position as the biggest net exporter of power in Europe in the second half of 2021, despite an extreme reliance on imports at the beginning of winter.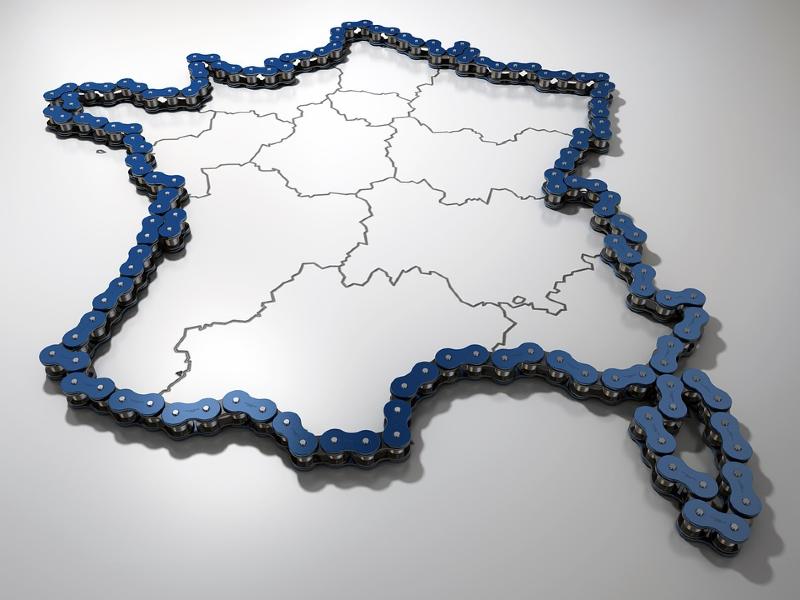 Image credit: Amigos3D on Pixabay
The French situation caused additional stress on European power prices, whereas during the summer, French exports mitigated the impact of the gas crisis.
That was the standout highlight of a new report on the European electricity market by energy data analyst EnAppSys.
The report describes the value of imports and exports in Europe during the last six months of 2021. It found that France's total net exports amounted to 21.5TWh, with most of the power flowing to Italy (7.5TWh) and Great Britain (6TWh).
Jean-Paul Harreman, director of EnAppSys BV, said: "Although France remained the biggest net exporter of power in Europe since the start of 2021, activity on the interconnectors changed significantly between autumn and winter. In Q3, exports from France to neighbouring countries remained consistently high, reaching an all-time largest export volume of 21.6TWh. Q4 was much more variable, and France became a major importer moving into winter as day-ahead prices rose on the continent and high French electrical heating demand pushed up prices relative to neighbouring countries over much of November and December, incentivising more flows into France.
"Even structural importers of French power such as Italy and Great Britain at times reversed their interconnector flows to alleviate the tightness in France.
"This cold December for France came alongside high demand, low wind and hydro generation, followed by a series of nuclear maintenance outages toward the end of the year, which contributed to the lowest nuclear availability levels in recent history. During this time, France mainly relied on imports from Belgium and from Spain, which switched from being a net importer to a net exporter during the last six months of the year. Peak French imports were as high as 13 GW."
The second largest net exporter across the period was Sweden with 13.8TWh, and Norway was in third place with 8TWh. This comes despite Scandinavia being hit by the coldest seasonal temperatures in 50 years from November to December, the effect of which was further amplified by the heavy electrification of heating systems in Norway.
When net exports as a percentage of demand were taken into consideration, France only exported 9.8% of its energy demand. In comparison, Bosnia ranked first with a net export of 35%, followed by Bulgaria (31%) and Czechia (24%). As a result, Sweden, which in the first half of the year was the second largest net exporter at 16% of demand, fell to fourth place in the second half of the year despite net exports increasing to 23% of demand.
Italy remained the biggest net importer during the last six months of 2021, sourcing 20TWh from outside the country, of which 9.4TWh came from Switzerland and 7.5TWh from France.
Britain remained Europe's second biggest net importer, recording a net import of 12.9TWh, up slightly from 12.3TWh in the previous six months. This was sourced mainly from France (6.05TWh), with 3.47TWh imported from the Netherlands and 3.41TWh from Belgium.
Potential import capacity in Britain increased by 1.4GW as the North Sea Link (NSL) came online on October 1. This is the first direct link to Norway, which generates the vast majority of its electricity from hydropower and is therefore less sensitive to carbon (EU ETS) prices. These prices increased substantially from €57.81/tce ($66.10) on July 1 to €79.39/tce ($90.77) on December 31, meaning countries with a lower-carbon fuel mix benefit from relatively cheaper power and there is an increased likelihood of exports to other countries with higher prices.
Jean-Paul Harreman said: "Since the beginning of its operation, the overall trend on NSL has been the exporting from Norway to Britain at maximum capacity. Imports to Norway from Britain were seen on only 12 days across its first three months of operation (usually overnight).
"Originally the NSL was scheduled to operate at half capacity for the first month. However, this restriction has since continued as Statnett, the Norwegian transmission operator, claimed constraints around the interconnector station mean they are unable to export more than 700MW. This comes during a time of relatively low hydro reserves in Norway whilst the energy markets across Europe are under stress from high wholesale prices.
"An additional reduction in expected import capacity was suffered in Britain after a fire at National Grid's IFA 1 converter station on September 15 took one 1GW bipole out of action until October, with the other still offline, which accounts in part for the reduction in French import and export volumes during the last quarter. The full 2GW capacity on IFA 1 is expected to return by March 28, 2022."