Iran, the US and other world powers could reach an agreement to return to the 2015 nuclear deal by the end of next month, said Mikhail Ulyanov, Russia's envoy to the talks to revive the Joint Comprehensive Plan of Action (JCPOA).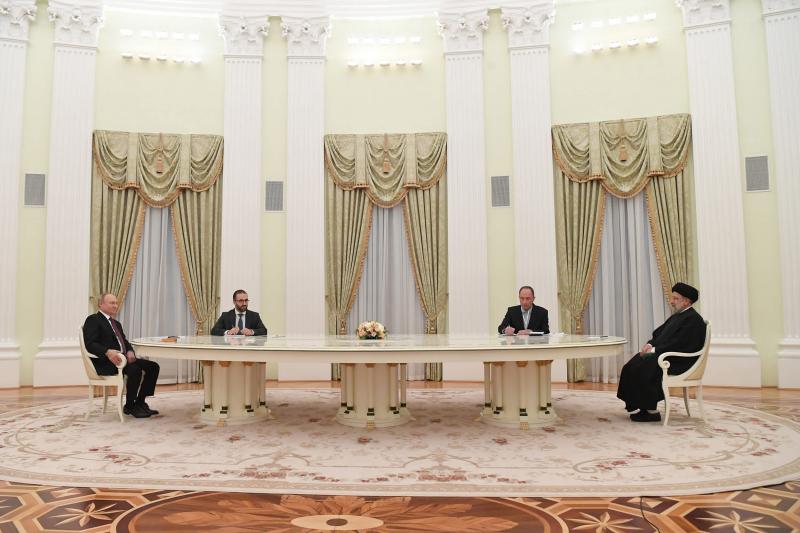 "If the talks continue at the current pace, it is quite realistic that we reach an agreement by the end of February," Ulyanov told Rossiya 24 television in an interview in Vienna late yesterday.
But he said that it would realistically take another two months or so for the deal to fully come back into effect. "It will take time for the Americans to prepare for the lifting of sanctions and provide the necessary conditions for [foreign] businesses to return to Iran," Ulyanov said.
And "Tehran in turn will need a month or two to prepare for a full return to its previous obligations under the deal." "So, in reality, the deal could be revived no later than April," Ulyanov said, adding that it would come with a lifting of sanctions on Iran's oil.
The latest round of talks to revive the JCPOA resumed on 3 December, with all original parties to the deal — Iran, the US, France, Germany, China and Russia — working concurrently on issues relating to sanctions relief, Iran's nuclear activities and verification.
Iran began to gradually ramp up its nuclear activities to levels beyond what is permitted by the deal, known formally as the Joint Comprehensive Plan of Action (JCPOA), in the middle of 2019, one year after former US president Donald Trump formally announced he would be pulling out of the deal and reimposing sanctions on Tehran.
Discussions between Iran and the US have so far been taking place indirectly, with the EU acting as an intermediary, because Tehran refuses to meet face-to-face with US officials.
But Ulyanov said that this could soon change. "The Iranians are not ready [for direct talks]," he said. "But just the other day, Iran's foreign minister said that if the talks reach a point when there is a need for dialogue with the US for the sake of a good deal, Iran will not dismiss such an opportunity. This is a signal that direct talks could take place soon."
Ulyanov said the US has had "a strong desire" to meet with the Iranian delegation directly because it feels that this could "speed the talks up."
The US sanctions that were reimposed on Iran in the second half of 2018 at one point pushed Iran's crude exports to well below 500,000 b/d from close to 2.4mn b/d previously, although shipments have picked up a little since US president Joe Biden's election in November.
Argus put Iranian crude exports at around 728,500 b/d in December, down around 40,000 b/d month-on-month. So a restoration of the nuclear deal in its original form could realistically add up to 1.6mn b/d of Iranian crude to global supply within six to nine months.