Talks on reviving the Iran nuclear deal resumed in Vienna today after a five-month hiatus, with delegates from Tehran's new government signalling they will not overturn the results of the previous six negotiation rounds.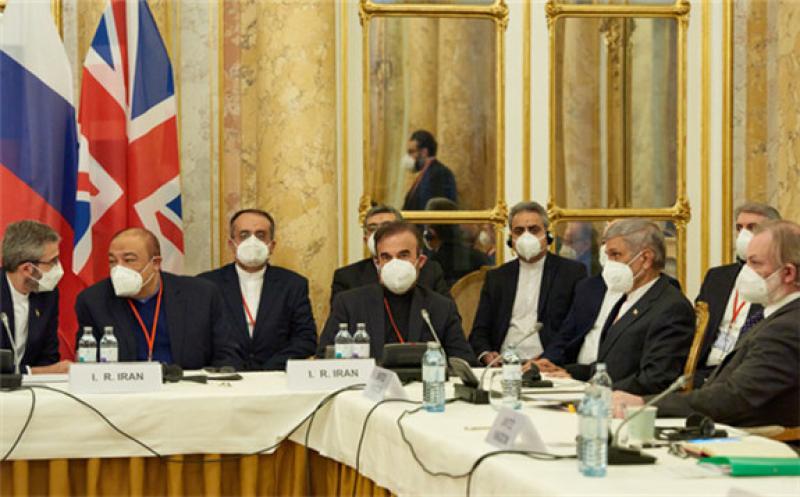 "The Iranian delegation represents a new administration in Tehran with new understandable political sensibilities," senior EU envoy Enrique Mora said at the end of today's discussions, which seek to revive the 2015 Joint Comprehensive Plan of Action (JCPOA). "But they have accepted that the work done over the six first rounds is a good basis to build our work ahead. We will be building on the work done in the six previous rounds and at the same time we will of course be incorporating the new political sensibilities of the new Iranian administration."
The Iranian delegation's willingness to factor in discussions carried out by representatives of former president Hassan Rouhani sends a positive signal for the possibility of brokering a JCPOA agreement. The Vienna talks were suspended in late June, shortly after the election of President Ebrahim Raisi, who took office on 5 August. The country's new delegation is led by deputy foreign minister Ali Bagheri-Kani.
"The participants agreed on further immediate steps during the seventh round of negotiations which started quite successfully," said Mikhail Ulyanov, Russia's lead envoy to the Vienna-based international organisations.
Iranian foreign minister Hossein Amir-Abdollahian earlier reiterated Tehran's insistence on the removal of all US nuclear-linked commercial sanctions on Iran, which have crippled the country's crude exports and production.
"What has become clear to Iran in the previous six rounds of talks is that the [US] still does not understand the fact, that without lifting all the sanctions it imposed on the Iranian people in the aftermath of its withdrawal from the [JCPOA], there is no way back," he said, stressing Tehran's "good faith" when entering the negotiations.
"I would like to reiterate that this opportunity is not a window that will remain open forever, and the [US] and the three European countries should understand this very well," he said, a reference to JCPOA signatories France, Germany and the UK.
An Iranian spokesman said there were no direct talks scheduled between Washington and Tehran in Vienna, according to Iranian state news agency Irna.
Last week, International Atomic Energy Agency (IAEA) director general Rafael Grossi said his talks in Tehran had been inconclusive. The IAEA has sought to secure a pledge that it could reinstall cameras at a centrifuge facility in Karaj, west of Tehran.
Drawing from Iranian and IAEA reporting, US nuclear experts estimate that the "breakout time" for Iran to assemble an operational nuclear weapon has narrowed to one month, from the JCPOA-stipulated 12 months. Iran claims says it has enriched enriched 114kg of uranium to 20pc and 18kg to 60pc.