Rosatom and the management of the Armenian Nuclear Power Plant have signed an agreement to look into the possible building of new Russian-designed nuclear power units on the site of the current plant at Metsamor in Armenia.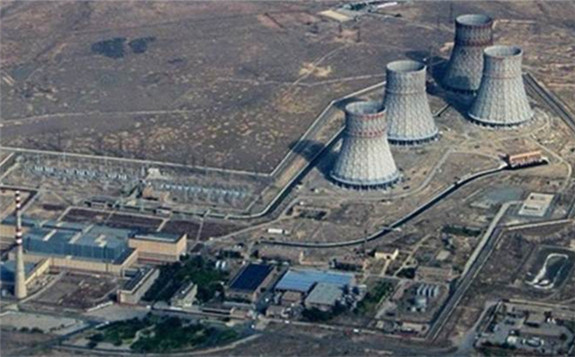 In November it was announced that the service life of Metsamor's unit 2 had been extended to 2026, after collaboration with Rosatom, with plans for a further 10-year extension.
Armenia has long been in discussions with Russia about replacing Metsamor, which comprises two Russian-built 376 MWe VVER reactors which started operating in 1976 and 1980, respectively. Both units were taken off line in 1988 due to safety concerns regarding seismic vulnerability. Unit 2 was restarted in 1995, and accounts for some 39% of total electricity generation in the country.
Evgeny Pakermanov, president of Rusatom Overseas, said, after signing the Memorandum of Understanding, that cooperation "on the construction of new nuclear power units will no doubt become an important factor not only for the development of Armenia's economy and growth of its welfare, but for further reinforcement of friendly neighbour relations between our two countries".
Eduard Martirosyan, director general of the Armenian nuclear power plant, said the country was "closely following global decarbonisation trends".
He said the existing nuclear power plant "generates about 40% of all electrical power in the country and since 1977 has been a clean and reliable source of power".
"When its service life reaches its end, we would like to keep nuclear power in the country's energy mix - that is why we are now considering our future with modern Russian nuclear technologies since they are some of the most advanced in the world," he added.
The deal was signed on the sidelines of Expo 2020 in Dubai, which also saw announcements relating to Russian small modular reactor plants with the Philippines and Kyrgyzstan.