POSCO and Samsung C&T's Construction Business Division will push forward with the green hydrogen production business with the Public Investment Fund (PIF) of Saudi Arabia, a sovereign wealth fund of the Middle Eastern kingdom.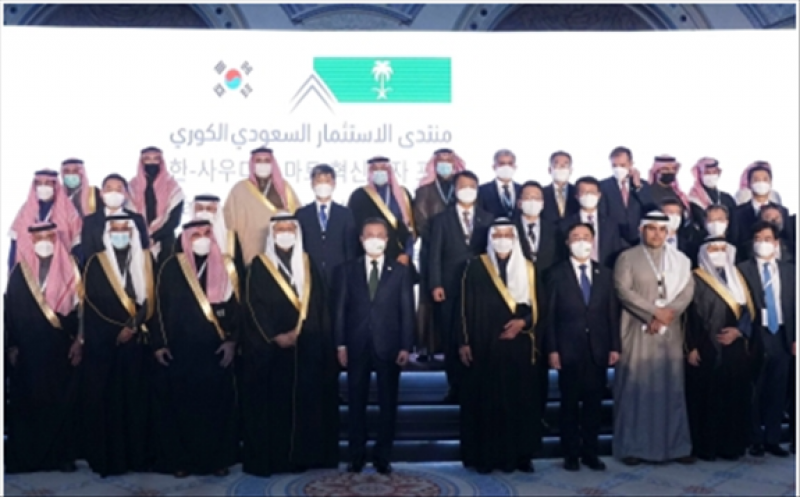 POSCO announced on Jan. 18 (local time) that it has signed a three-party memorandum of understanding (MOU) with Samsung C&T and the PIF to strengthen cooperation in the green hydrogen business. A signing ceremony was held at the Korea-Saudi Smart Innovation Growth Forum in Riyadh, Saudi Arabia.
Under the MOU, the three companies will produce green hydrogen using renewable energy in Saudi Arabia. They plan to select a plant site and complete a feasibility study on the business within 2022. They also decided to strengthen strategic cooperation to expand a hydrogen business value chain and rev up a hydrogen economy between the two countries.
The PIF is a large sovereign wealth fund with investment assets of 570 trillion won. It made a large-scale equity investment in POSCO E&C, a POSCO Group affiliate, in 2015. POSCO and Samsung C&T signed a comprehensive cooperation agreement in November 2021 to promote the green hydrogen business, including the development of overseas green hydrogen production facilities, establishment of infrastructure for hydrogen storage and introduction, and development of liquefied hydrogen-related technologies.