Westinghouse Electric Company said that it had signed memorandums of understanding (MOUs) with seven companies in the Czech Republic. The MOUs, signed at the Ministry of Industry and Trade, cover cooperation on the potential deployment of an AP1000 plant for the Dukovany 5 project as well as other potential AP1000 projects in Central Europe.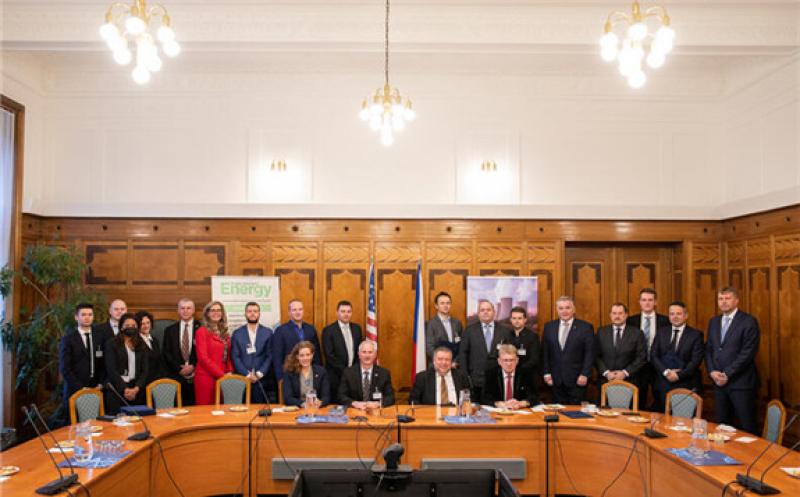 The MOUs establish cooperation with the following companies:
• Královopolská - provides technological steel structures, such as load-bearing equipment structures or platforms.
• Vítkovice - an engineering group supplying a module for a nuclear power plant.
• BC Prague - develops, produces and services industrial valves for the nuclear and energy industry.
• I&C Energo - supplies services in the area of command-and-control systems, industrial information systems, electrical and engineering activities in the field of nuclear power engineering.
• NOPO - specialises in gantry cranes, paint shop platforms, manipulators and especially overhead cranes with lifting capacities of up to hundreds of tons.
• Sigma Group - produces medium, heavy and unique centrifugal pumps designed for use in energy management.
• Infer - specialises in supplying piping systems, technological assemblies, valves, and metallurgical material.
Westinghouse is one of three finalists in the Dukovany nuclear power plant tender. The others are France's EDF and South Korea's KHNP. New legislation in September ruled out any participation by Russian or Chinese companies. The state has received security questionnaires from all three bidders for the completion of Dukovany, power company CEZ said earlier in January.
The Czech Republic operates six commercial nuclear power units – four Soviet-built VVER-440s at the the Dukovany site and two Russian VVER-1000 units at the Temelin nuclear power plant, which together provided about 35% of total electricity production. The current units at Dukovany, which were commissioned in 1985-1987, will be decommissioned no later than 2045-2047.