China's Zhongman Petroleum and Natural Gas Group Corp (ZPEC) said on Wednesday that all of the company's projects in Iraq are operating normally, and the attack would not affect the normal construction and operation of these projects.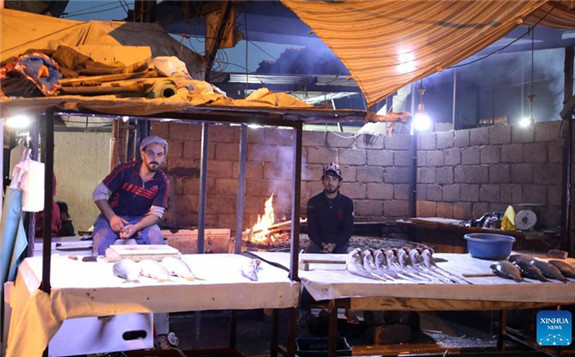 The company is responsible for drilling wells in the Al-Gharraf oilfield in Iraq. Some media outlets reported a rocket attack on the company's offices in Iraq on Tuesday.
In a statement released by the firm on its website, ZPEC said that despite the attack, the company had organized field staff to take emergency action, and the attack did not lead to any casualties or property damage.
The announcement came after a number of media outlets reported that a rocket and gunfire targeted the premises of the company in southern Iraq at dawn on Tuesday.
Some media reports alleged that the attacks were carried out to put pressure on the company and secure jobs for locals, and six people have been arrested as part of the investigation into the attack.
However, ZPEC disputed this claim in its statement on Wednesday.
The company said that the rocket attack was 200 meters from the company's project base of Al-Gharraf oilfield, and it did not target the base where the company's project is located.
According to ZPEC, since the company entered Iraq in 2011, it has actively fulfilled its social responsibility and promoted local employment, creating 320 local positions.
All the workplaces are in the safe areas of southern Iraq and the company has conducted a security assessment for each project in accordance with the relevant requirements, formulating security and emergency plans for each project, so as to deal with unexpected situations.
Moreover, alongside local police located within the oil zone, the company also hired a professional security company to provide professional security services for each project.
The company will strengthen communication with the local security authorities to raise the security level and ensure the safe operation of the Iraqi projects, the announcement said.
Chinese investment in Iraq has been declining this year. In the first half of the year, the value of Chinese firms' contracts in Iraq dropped by 14.76 percent to about $1.1 billion, according to data from the Economic and Commercial Office of the Chinese Embassy in Iraq.