Kia Corp. will break up with its joint venture partner in China, Dongfeng Motor Corp., after 20 years of partnership.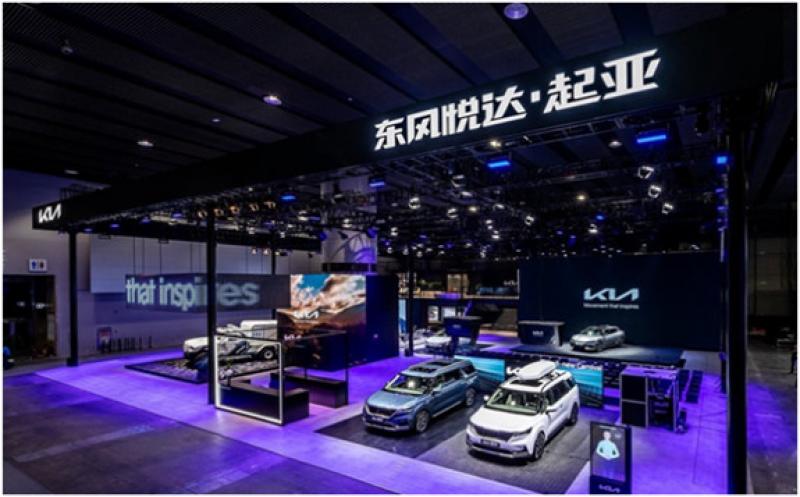 Dongfeng Motor, one of China's four major state-run automobile groups, is producing automobiles in China under the Dongfeng Yueda Kia brand. Dongfeng Yueda Kia is a three-way joint venture, with Kia holding a 50 percent stake and Dongfeng Motor and Yueda Group each holding 25 percent. Yueda Group is a state-run corporation in Yancheng, Jiangsu Province, where Dongfeng Yueda Kia's plant is located. Dongfeng Motor has put up its 25 percent stake in Dongfeng Yueda Kia for sale.

On Nov. 19, a notice was posted on the Shanghai United Assets and Equity Exchange, Shanghai's property rights exchange, for the sale of a 25 percent stake in Dongfeng Yueda Kia. The estimated sale price is 297 million yuan (about 55.4 billion won). However, according to a financial report disclosed along with the sale announcement, Dongfeng Yueda Kia posted a net loss of about 4.7 billion yuan (about 877.9 billion won) in 2020 alone, which suggests that it would be difficult for Dongfeng Motor to find a buyer for its stake. Kia Corp is likely to take over Dongfeng Motor's stake.

Industry insiders say that the joint venture contract is effective until September next year, and the three parties already discussed in August how they would dispose of their stakes.

Kia entered the Chinese market in 1997 for the first time as a Korean carmaker by establishing a local factory in Yancheng, Jiangsu Province. It was before Kia was acquired by Hyundai Motor Group in 1999. Kia made a foray into the Chinese market five years earlier than Hyundai Motor, which entered the market in 2002. After acquiring Kia, Hyundai Motor attracted Dongfeng Motor as a new joint venture partner in addition to its existing partner, Yueda Group. Dongfeng Yueda Kia hit the jackpot with its subcompact model Cheonlima in its early days.

However, Kia fell into a crisis in 2016 due to the THAAD issue. Its sales in China halved from 650,000 units to 360,000 units. Eventually, in 2019, the company closed Yancheng Plant 1 with an annual production capacity of 140,000 units. In 2020, the company sold only 240,000 units in China. The figure was a drop of 15 percent from 280,000 units in the same period of the previous year. Dongfeng Yueda Kia sold 650,000 vehicles in 2016, climbing to 11th place in China. But its sales began to plummet in 2016 and this year, it has sold only 130,000 units so far. Among Chinese carmakers, Dongfeng Yueda Kia placed 23rd in the sales rankings.