China is not a newcomer to Africa's green energy development and industrialization.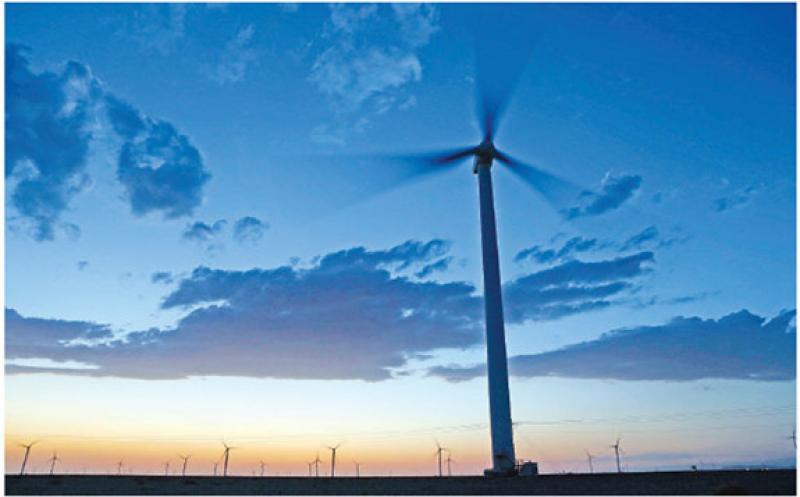 Since precolonial times, China has continued to deepen its relations with Africa and widen its fields of cooperation. As a steady partner, China has invested heavily over the years in Africa's energy sector, with one of the first projects being the Kinkon hydropower station in Guinea, which was completed in 1966.

Between 2000 and 2019, China's financing to Africa's energy sector amounted to approximately $39.2 billion, according to data from the China-Africa Research Initiative of Johns Hopkins University's School of Advanced International Studies.

From 2010 to 2020, China built and financed approximately 96 projects to add to Africa's power generation capacity, and is currently involved in the construction and financing of more green projects on the continent. When completed, these projects will increase electricity supply, improve energy security, reduce dependence on petroleum imports and mitigate the effects of climate change.

However, Africa's energy infrastructure is still in its infancy, presenting an excellent opportunity to utilize emerging technologies and new energies that are clean and efficient.

Africa has learned from China's experience over the years. China, as a key player in enhancing ecological civilization, began to express the need to reduce greenhouse gas emissions in the early 2000s. This led to several provincial-level regions reducing their coal consumption by 83 million metric tons between 2012 and 2017, which triggered a serious shift within the coal industry to begin rethinking of alternative sources of energy.

In reiterating China's commitment to reducing its carbon footprint, President Xi Jinping pledged in September, in a speech via video link to the United Nations General Assembly, that the country will step up support for developing green and low-carbon energy and will not build any new coal-fired power projects abroad.

Aiming to peak carbon dioxide emissions before 2030 and achieve carbon neutrality before 2060, China is exploring the use of solar power generation technology in space, with the goal of powering its industries and reducing its carbon footprint.

China's advancement in green energy production can be emulated by many, including Africa.

First, with its advanced photovoltaic power generation technology, China has built many photovoltaic parks, which have supplied clean power to hundreds of millions of households across China, with production of 15,200 megawatts each year.

Second, regarding nuclear power generation technology, China has made great strides. For instance, China National Nuclear Corp and China General Nuclear Power Group have built nuclear power plants in parts of China. In line with the commitment to build a community with a shared future for mankind, the nuclear power technology of CNNC and CGN benefited many other countries.

Third, China's advances in exploration for the mining of gas hydrates-a crystalline solid formed of water and gas that is known as flammable ice-have achieved several breakthroughs. With a mastery of horizontal drilling technology, China is willing to develop core equipment for industrial prospecting and exploration of flammable ice, laying a solid technical foundation for commercial mining.

However, many African countries still lack reliable sources of energy to meet their domestic as well as industrial energy requirements. According to the International Energy Agency, 55 percent of the continent's population, or 635 million people, still lack access to electricity. The lack of energy for domestic consumption indicates a lack of reliable energy sources for industry as well.

African countries need a reliable partner. Knowing that industrialization, enhanced through the use of clean, green energy, is pivotal to Africa's long-term development, the China-Africa Center at the Africa Policy Institute in Kenya and China National Petroleum Corp's Economic and Technological Research Institute co-hosted on Oct 13 a seminar on China-Africa cooperation on energy and industrialization in the post-COVID-19 pandemic era.

As an avenue to share experiences and address challenges, seminar participants observed that without industrialization, the rise of Africa will remain a pipe dream.

China's industrialization has helped lift more than 850 million people out of absolute poverty since 1978. In emulating China's success in industrialization to eradicate poverty, Africa needs to gradually shift its use of energy from fossil energy to green energy.

At the upcoming Forum on China-Africa Cooperation summit in Dakar, Senegal, industrialization enhanced by clean, green energy must remain a top priority for Africa-China relations.