Energy transition shipping outfit Global Energy Ventures (GEV) has unveiled plans to build a giga-scale solar-powered hydrogen production facility on the Tiwi Islands, off Australia's Northern Territory in the Timor Sea.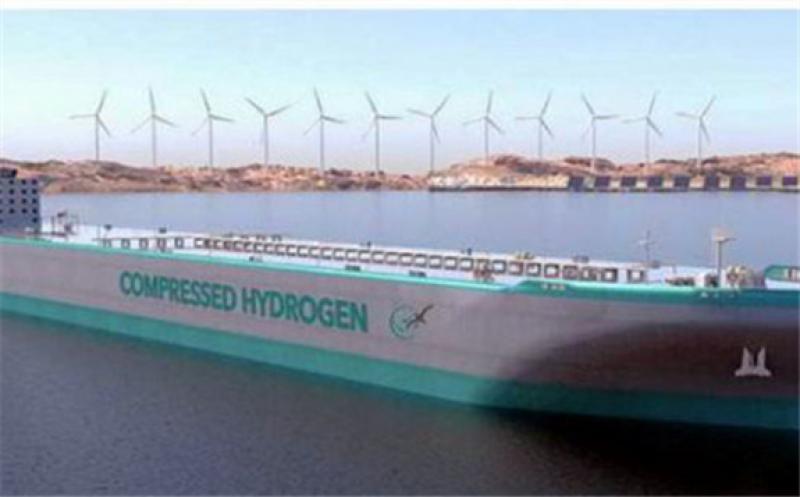 The so-called Tiwi Hydrogen Project (TWP) would start as a 500MW plant and be expanded in stages to 2.8GW, to ultimately produce some 100,000 tonnes of green hydrogen a year for export around Asia Pacific — specifically Japan, Korea and Singapore — using a fleet of specially designed compressed-H2 shuttle tankers.
"The strategic rationale for GEV to develop a landmark upstream renewable energy and green hydrogen production project is to demonstrate the simplicity and efficiency of using compression for a pipe-to-pipe green hydrogen supply chain and to provide greater certainty in the commercialisation of our shipping solution," said CEO Martin Carolan.
"This project can transition GEV from a midstream service provider to an innovative hydrogen company.
"Our compressed shipping solution is highly modular and can therefore scale to match the advancement of electrolyser technologies and market demand for pure green hydrogen gas, and deliver a competitive cost of hydrogen as the project scales."
Carolan added: "The support of the Northern Territory government also demonstrates the territory's strategy and vision to be a world-scale producer and exporter of renewable hydrogen."
Northern Territory government minister for renewables and energy Eva Lawler added: "With our world-class solar resources and our proximity to key export markets, the Northern Territory is an ideal place to generate renewable hydrogen to meet the future demand within our region."