A consortium led by Sunseap Group has signed a memorandum of understanding (MoU) with local and overseas partners to explore and build nearly 7GWp of solar power systems in Indonesia's Riau Archipelago region.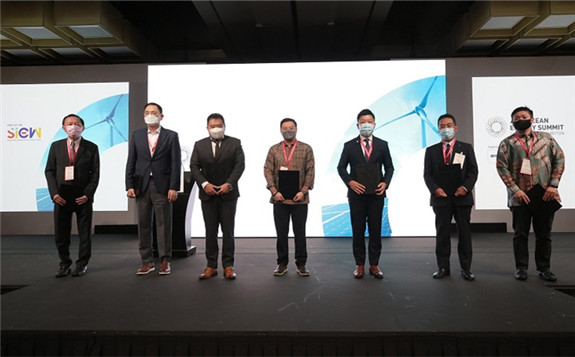 Singapore and Indonesia will be able to meet their green goals with the proposed solar power system, which is claimed to be one of the largest Southeast Asian cross-border interconnect clean energy projects.
Sunseap Group signed the MoU with companies including Mustika Combol Indah, Sumitomo Corporation, Agung Sedayu, Samsung C&T Corporation, ESS, Durapower Group and Oriens Asset Management.
Under the MoU, the companies intend to develop several solar projects and energy storage facilities at various locations across Riau Islands, including a 2.2GWp floating photovoltaic plant in Duriangkang, Batam.
The consortium is considering Citlim and Combol as favourable regions for the development of these projects.
Sunseap said that the 7GWp capacity will be built in various phases.
Combined with 12GWhr energy storage systems, the project is expected to deliver 1GW of renewable energy to Singapore and Indonesia.
For importing 4GW of low-carbon electricity by 2035, Singapore's Energy Market Authority will launch two requests for proposals.
The consortium aims to be one of the parties and fulfil 20% to 25% of the electricity imports to the country.
Sunseap co-founder and CEO Frank Phuan said: "This will be one of the most consequential clean energy project for Singapore and Indonesia.
"By linking various solar islands to eventually create a 7GWp system, we are able to further optimise the subsea cable, leading to reduced cost of transmission and hence bring more affordable low-carbon clean energy to everyone in Singapore and Indonesia."