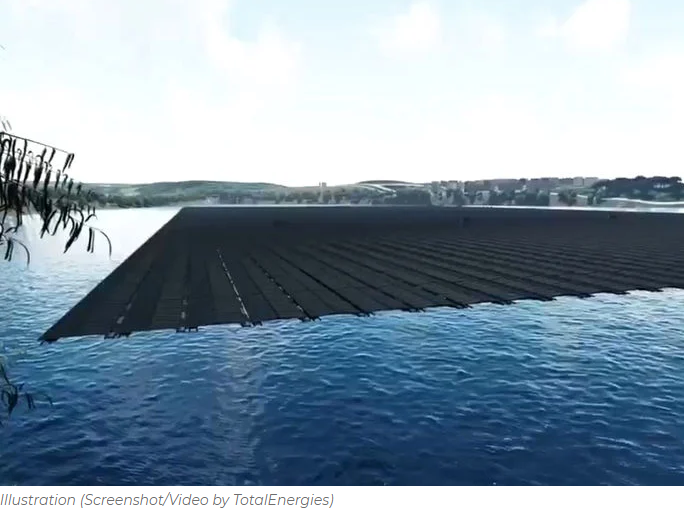 TotalEnergies and Holcim Belgium have taken the first step towards decarbonization of Obourg cement plant in Belgium with the development of a floating solar farm that will supply clean power for the facility.
The floating solar power plant will supply Holcim's facilities with renewable energy and help the site reduce its CO2 emissions by 110,000 tons over the life of the project, according to TotalEnergies.
The plant will be installed on the former quarries of the site and will consist of 55,000 photovoltaic panels, with a total power capacity of 31MWp.
With this project, TotalEnergies hopes to become the reference point for the decarbonization of the cement world, according to the company.
The news follows the memorandum of understanding (MoU) singed by TotalEnergies and Holcim Belgium in October 2022 to work together on the full decarbonization of Obourg cement production facility, which is one of the largest of its kind in Europe.
At the time, TotalEnergies agreed to assess the development of renewable projects to power a new electrolyzer, which would generate the green hydrogen needed to produce e-fuels. This new renewable energy production capacity would also power Holcim's new oxyfuel kiln, thus contributing to the decarbonization of the cement plant. Finally, the oxygen emitted by the electrolyzer would be used to fuel the new kiln.
"The unique, integrated and sustainable solution that we are looking to provide to Holcim for the full decarbonization of its cement plant emissions – with its range of technologies and new decarbonized molecules – is a first, marking a milestone in the decarbonization of heavy industry and its hard-to-abate emissions.
"We are pleased to partner with Holcim to work on the development of sustainable and carbon neutral industries in Europe, in partnership with our clients and in line with their decarbonization strategy," said Christophe Sassolas, senior vice president of OneB2B Solutions at TotalEnergies, at the time of the signing of the MoU.