California's energy future keeps pointing to Kern.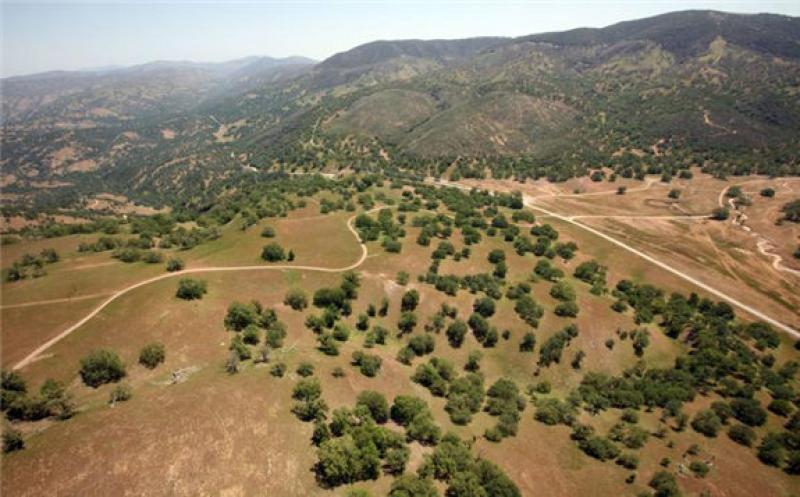 The latest 10-figure energy storage proposal in the county is a damlike "pumped hydro" project connected to the California Aqueduct that would store and release 3,500 gigawatt-hours of power per year on or near Tejon Ranch.
There's no money yet for it or a similar proposal the same Los Angeles County engineering and development group disclosed in December that would be located next to Isabella Lake. But the latter has attracted interest from one of the world's largest oil producers, the developer's managing director said.
"The market is very active right now," Victor Rojas at Walnut-based Premium Energy Holdings LLC said. "There is a lot of storage activity investment and the oil companies are very active, too, and they are seizing now, moving into this energy transmission business." He declined to identify the oil company his firm is talking with but noted the U.S. Department of Energy is interested, too.
Both of Premium's pumped-storage proposals are engaged in a federal application process that will succeed only if they can secure big investments — probably a mix of public and private money repaid in time by utility ratepayers — for the kind of infrastructure critical to California's aggressive transition to renewable energy.
DEFINITE SUPPORT
The Tehachapi Pumped Storage Project made public Tuesday came as a surprise to Tejon Ranch Co., whose land is proposed for two of three alternatives envisioned 6 miles east of Lebec by Premium and its design arm, Power Tech Engineers Inc. The third alternative is to build it in Gorman.
"Interesting," said an email Friday from Barry Zoeller, vice president and spokesman for the publicly traded agribusiness and real estate developer based in Lebec. He noted the application before the Federal Energy Regulatory Commission would only allow Premium Energy to study the project's feasibility.
Tejon Ranch "would certainly support a feasibility study to see if the project would work," he wrote.
If the results give hope, and if they manage to attract the $2 billion to $3 billion each would require, they will help California better balance its solar and wind power generation with its continuing need for natural-gas-fueled electricity.
Much of California's renewable energy infrastructure can't produce power all the time, the way petroleum-fired power plants can. The state is anxious for greater investment in energy storage not limited to batteries, which like pumped hydro present their own benefits and drawbacks with regard to responsiveness, duration, longevity and environmental impacts. California policymakers have expressed their preference for a diverse mix of energy storage facilities.
THREE OTHERS
Premium Energy's project along the Grapevine is the fourth publicly disclosed proposal for constructing large facilities in Kern County to store energy for use in times of need. One is Los Angeles-based 8minute Solar Energy's more than $1 billion photovoltaic-plus-battery project that would be built in the Cantil area in eastern Kern.
The other, besides Premium's two, is an international partnership's $1.5 billion proposal for a compressed-air energy storage project near Rosamond.
Pumped hydro works because of gravity. Electricity generated when the sun is shining on solar arrays goes to pumps that lift water from a lower reservoir to a higher one. Whenever the state grid needs that power, the water is released and its kinetic energy turns hydroelectric turbines feeding the state's power grid.
Premium's design calls for a closed loop that would minimize water loss with a membrane below and solar panels above a tunnel connecting the two reservoirs. Evaporation couldn't be entirely eliminated, and so lake water would replenish the installation proposed in the southern Sierra Nevada. The aqueduct would periodically refill the project near Lebec.
Besides water access, the biggest differences between the two proposals are their peak output and how long they would produce energy — and in a more fundamental sense, their purposes.
TRADE-OFFS
Rojas, an engineer formerly with the Los Angeles Department of Water and Power, said plans could change but that the project near Lebec would likely store enough water to power five turbine generators putting out a total of 1,000 megawatts for a full 24 hours.
The one next to Isabella Lake would only store enough water to run for 12 hours, such that it gathers potential energy half the day and puts out kinetic energy the other half. That project would also have a greater difference in elevation between the upper and lower reservoirs, and the water "hitting" harder means it would produce twice as many megawatts in a given hour.
Rojas said no final decision has been made on whether the project near Lebec would run for 12 or for 24 hours, but if it does contain enough capacity for a full day then it would serve as a backup power system as opposed to a way of balancing out renewable energy delivery on a daily basis.
Which one would ultimately be built, he said, "depends on the economics."
Each of the three alternatives Premium outlined in a FERC notice published Tuesday would come with a new powerhouse sited next to a lower reservoir. The project would have a switchyard with a transmission line connected to either L.A. DWP's Rosamond Switching Station or Southern California Edison Co.'s Bailey Substation.