Saudi Arabian developer ACWA Power is the preferred bidder to become an independent power producer to build a 100MW wind farm in Uzbekistan.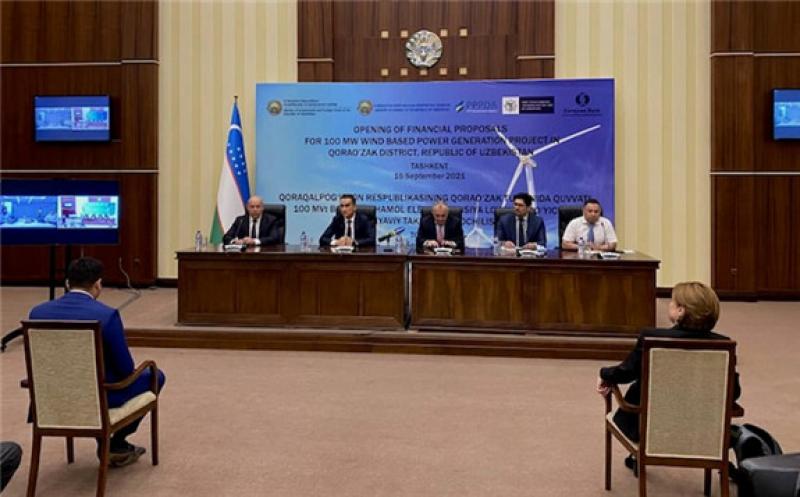 The Ministry of Energy said the project is expected to feed into Uzbekistan's grid in less than two years.
ACWA Power's bid was 2.5695 US cents per kilowatt-hour, it added
Masdar and Voltalia also submitted bids of 2.6550 cents per kWh and 3.279 cents per kWh, respectively.
Uzbekistan Deputy Minister of Energy Sherzod Khodjaev said: "Uzbekistan is making huge strides towards producing and providing 'green energy' for its economy, decreasing the country's dependence on fossil fuels and reducing overall CO2 emissions.
"This project is key component of our ambitious, wider energy strategy to develop environmentally friendly renewable sources of energy to meet growing electricity demand.
"We are proud to cooperate with the EBRD, and other international partners as we join the international community of wind power generators."
The wind farm is part of a wider programme by Uzbekistan to develop 3GW of wind power by 2030.