The South Korean coal market rebounded sharply this week owing to strength in the Asia-Pacific commodity complex, but despite a weaker domestic demand outlook.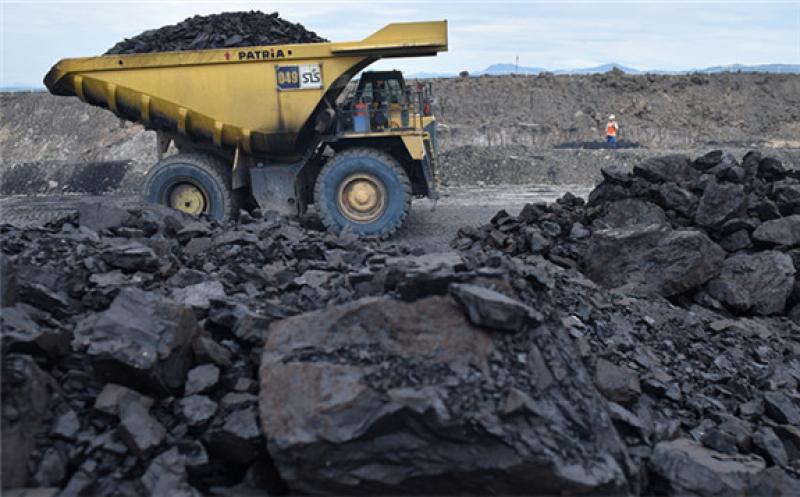 A stronger outlook for Chinese seaborne coal demand for winter restocking combined with shipping disruption caused by Typhoon Chanthu drove commodity prices higher in Asia-Pacific this week. Chinese domestic coal production edged higher by 0.8pc on the year and was up by 6.7pc on the month to 335.2mn t last month, but suspensions at coal mines in the key Shaanxi mining region this week continue to weigh on the outlook for domestic availability.
Shaanxi mining operations have been suspended to prevent any fatal mining accidents during the 2021 National Games of China, which are taking place in the province from 15-27 September. But further disruption could affect domestic coal supply even once mining operations resume. Maintenance is scheduled to take place on the Daqin railway — which connects major coal producing areas such as Inner Mongolia and Shaanxi province with the Qinhuangdao transshipment port — for most days in October, implying that Chinese demand for seaborne coal will remain robust.
The Capesize freight rate between east Australia and South Korea remained above $22/t this week, compared with an average rate of $20.69/t in August and $11.30/t during the same period a year earlier.
Argus assessed NAR 5,800 kcal/kg coal prices at $141.10/t fob Newcastle and $172.00/t cfr South Korea this week, up by $4.34/t and $7.52/t on the week, respectively.
Firmer Chinese demand and supply disruptions in Indonesia owing to heavy rainfall are causing concern among South Korean utilities about the possible non-fulfilment of existing contracts, a South Korean trader told Argus today.
South Korean state-owned utilities closed two joint tenders this week issued by Korea South-East Power (Koen), procuring a combined total of eight Capesize cargoes, or 1.1mn t, of minimum NAR 5,600 kcal/kg coal for loading in December-January. Three shipments for December loadings were awarded to Australian coal sellers at $151-156/t fob, while another three cargoes for January loadings were awarded slightly higher at $152-156/t fob Australia.
One Capesize January-loading cargo was awarded to a Switzerland-headquartered trading company at around $147/t fob Richards Bay. All cargoes were awarded on a NAR 6,080 kcal/kg price basis.
Korea Southern Power (Kospo) was scheduled to close a tender seeking five Panamax cargoes of minimum NAR 3,800 kcal/kg coal for loading during January-May today, but the result of the tender is yet to be announced.
This week's tender results come despite more stringent voluntary restrictions across state-owned Kepco's coal-fired units this month owing to firmer nuclear availability.
The latest maintenance schedule released by the Korea Power Exchange (KPX) shows that voluntary capacity restrictions are scheduled to average 3.18GW this month, compared with a 2.2GW average based on last week's schedule. Kepco's coal-fired availability is currently scheduled to drop by 1GW on the year to around 30GW in September.
South Korean thermal coal imports rose by 6pc on the year to around 8.5mn t in August, compared with a 25pc year-on-year increase to more than 11.6mn t in July.
Provisional traded electricity volume data published by KPX suggests power demand in South Korea would have remained flat on the year in August, while the latest gas sales figures from incumbent Kogas show that South Korean power sector gas sales were up, implying higher gas burn.
Based on these assumptions, Kepco utilities' coal-fired power generation would have averaged around 22GW during last month, compared with 25.2GW output in August 2020.
Japanese net-forwards rise with regional market strength
Strength in the regional commodity complex continued to boost net-forward coal prices into Japan this week, despite a soft demand outlook.
Japanese power demand is expected to remain weak through the fourth quarter as a result of continuing Covid-19 restriction measures, while current nuclear availability suggests nuclear output may grow by 3.8-4.7TWh on the year during the September-December period.
This may have helped utilities to extend their maintenance schedule for thermal power plants. Japan's thermal generation capacity is currently scheduled to decline by 5.6GW on the week over 13-19 September, dropping for a fourth consecutive week.
But coal continues to face fierce competition from oil-linked LNG supply, with margins for 55pc-efficient gas-fired plants running on oil-linked LNG contracts around $12/mn Btu higher compared with 40pc-efficient coal-fired plants running on spot supply during the fourth-quarter, according to Argus analysis.