Coal supply cuts in Australia and ongoing nuclear outages following two typhoons earlier this month supported South Korean coal prices for a second consecutive week. But the potential return of lost nuclear capacity early in October and weaker seasonal power demand may soon weigh on fossil fuel generation.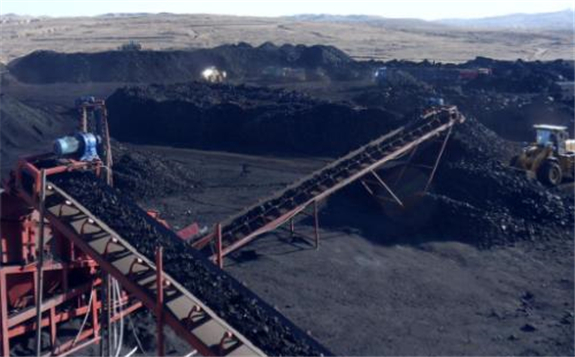 Argus assessed NAR 5,800 kcal/kg coal with maximum 1pc sulphur and 17pc ash $2.11/t higher on the week at $46.46/t fob Newcastle ($48.70/t on a NAR 6,080 kcal/kg price basis) and $2.74/t higher on the week at $56.51/t cfr South Korea ($59.24/t on a NAR 6,080 kcal/kg price basis).
Coal prices in Asia-Pacific have firmed this month ahead of temporary production suspensions affecting producer Glencore's Australian assets, which will add to restrictions already announced by other miners in the wake of lower prices.
Glencore, which has capacity to produce around 83mn t/yr of thermal and coking coal, had previously announced that most of its Australian coal mines will close for 2-3 weeks, coinciding with the school holidays.
Firmer freight rates also lent support to South Korea delivered prices. Capesize rates trended higher this week amid a jump in demand for bulk vessels on the Brazil-China route. Capesize freight from the east coast of Australia to south China increased to an average of $9.94/t from $9.42/t last week.
But strengthening coal prices proved to be an obstacle in high-CV coal tenders this week. State-owned utility East-West Power (EWP) cancelled three long-term tenders, seeking a combined total of 4.2mn t of minimum NAR 5,600 kcal/kg coal because of higher prices, sources said.
Domestic gas prices in South Korea are likely to continue to weaken in the near term as lower oil-linked LNG prices continue to feed through from the seaborne market, potentially offering utilities a viable alternative to coal if prices for the solid fuel strengthen significantly.
Fellow state-owned utility Korea South-East Power (Koen) awarded an October-loading Panamax of low-CV Indonesia coal to a Russian trader at around $45/t on a NAR 6,080 kcal/kg price basis, as part of a three-year contract.
Unplanned outages at six nuclear reactors following two typhoons earlier in the month are likely to have given an unexpected boost to coal-fired power generation this month, which may support import demand to replenish supplies ahead of the winter.
But operator Korea Hydro and Nuclear Power (KHNP) told Argus that it is aiming to restart the reactors around the South Korean thanksgiving holiday on 30 September-2 October. KHNP confirmed that five reactors — the 950MW Kori 3 and 4 reactors, the 1GW Shin-Kori 1 and 2, and the 700MW Wolsong 3 — remain off line, while Wolsong 2 is now down for previously scheduled maintenance.
The unexpected 4.6GW nuclear shortfall this month would be the equivalent of around 302,000 t/week of additional NAR 5,800 kcal/kg coal burn in 38pc efficient plants, if fully offset by coal-fired generation.
Around 31.8GW of state-owned coal capacity has been available this month, according to data from the Korean power exchange. In the same month last year, state utilities' coal generation averaged 26.9GW, implying an 85pc utilisation rate of the 31.7GW capacity that was available, which suggests that coal plants would have offered some flexibility to the system during the nuclear shortfall.
Daily average peak power demand has also grown by around 1pc on the year to 69.3GW this month, which may have compounded any increase in fossil fuel-based generation. But seasonal power demand typically falls quickly through to mid-October, before recovering gradually with the onset of the winter heating season.