NuScale Power yesterday said it is moving forward with manufacturing process development work at BWXT Canada Ltd's facility in Cambridge, Ontario, in preparation for the fabrication of the NuScale Power Module. The company said this is critical to developing its small modular reactor (SMR) technology.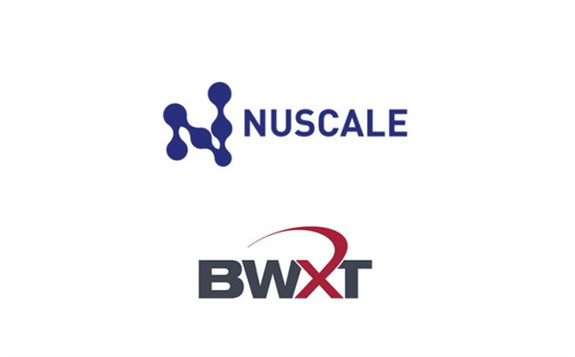 NuScale, which is based at Portland in the US state of Oregon, engaged BWXT Canada in 2019 on an 18-month design for manufacturing contract for its upper reactor pressure vessel and steam generator, with the intent to award the manufacturing contract to BWXT Canada for Canadian projects. NuScale said it also anticipates more contracts with BWXT Canada for manufacturing services related to the upper reactor pressure vessel starting next year, with the goal of supporting a Canadian deployment in 2028.
Ongoing manufacturing process development work has involved developing and qualifying a specialised welding process to meet the manufacturing requirements of the NuScale vessels. This will help confirm the manufacturability of the design, reducing first-of-a-kind manufacturing risks and leading to opportunities for Canadian exports, the company said. BWXT Canada has developed a comprehensive manufacturing plan for the upper reactor pressure vessel, along with manufacturing optimisation reports, a detailed cost estimate based on the manufacturing plan, and a detailed manufacturing schedule, representing a benefit in cost and schedule certainty for potential buyers, NuScale said.
Some 80% of the content for the NuScale power plant could be sourced by the existing Canadian supply chain capabilities, the company said, with BWXT Canada planning to engage sub-tier suppliers related to the reactor pressure vessels such as forging, precision manufacturing and material supply, steam generator tube bending and specialty services.
The manufacturing process development work with BWXT Canada represents a "powerful step forward" in the development of the company's supply chain, NuScale Power CEO John Hopkins said. "We are excited to bring smarter, cleaner, safer and cost-competitive energy to Canada and the world, through our advanced SMR technology. We see significant opportunities to localise the manufacturing and supply chain in Canada where the capabilities exist."
The factory-fabricated NuScale Power Module uses a "safer, smaller and scalable" version of pressurised water reactor technology, with each module capable of generating 77 MW of electricity. The scalable design offers power plants comprising four, six, or 12 individual power modules. The reactor is currently undergoing the Canadian Nuclear Safety Commission's Vendor Design Review process and has received approval from the US Nuclear Regulatory Commission.
NuScale's majority investor is Fluor Corporation.