Iran has reached an agreement with the International Atomic Energy Agency (IAEA) that would allow the agency continued access to some of Iran's key nuclear sites, breaking an impasse between Tehran and the west.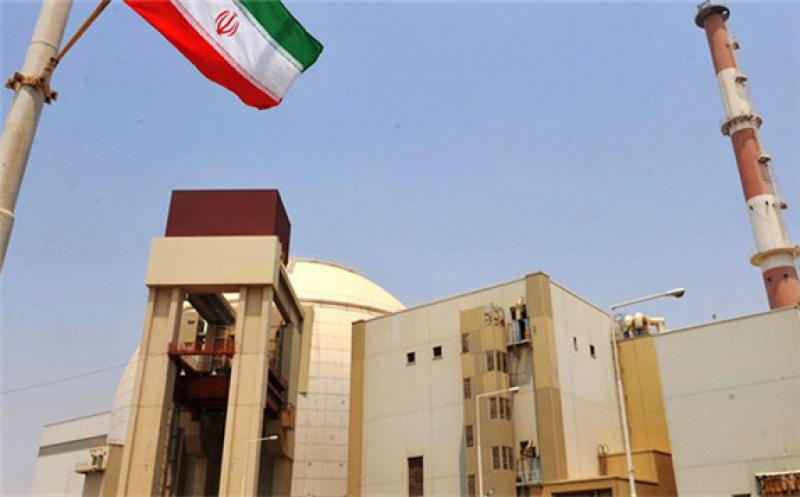 The agreement was announced by the UN nuclear watchdog and Iran's Atomic Energy Organization (AEIO) yesterday on the back of hastily-arranged meetings between the heads of the two bodies, Rafael Grossi and Mohammad Eslami respectively, in Tehran.
The "IAEA's inspectors are permitted to service the identified equipment and replace their storage media which will be kept under the joint IAEA and AEOI seals in the Islamic Republic," the agencies said.
The deal maintains a degree of continued, albeit limited, access for the agency's inspectors to Iran's nuclear facilities, which the west had set as a minimal requirement for the talks about a revival of the Iran nuclear deal, known formally as the Joint Comprehensive Plan of Action (JCPOA), to move forward.
A first iteration of this agreement was struck in February for an initial three-month period after Iran's majority-hardline parliament passed a law calling on the government to scale back its cooperation with the IAEA.
The law essentially prohibited the government to continue its voluntary implementation of the so-called 'Additional Protocol' — a clause in the nuclear deal that allowed for more intrusive inspections of Iran's atomic activities — from 23 February. It also ended the IAEA's right to make snap inspections at locations not previously declared to it.
The deal was extended in late May for another month, to give more time for the JCPOA negotiations to continue. But a presidential election and change in administration in Iran in the June-August period saw both the nuclear discussions suspended and Iran's cooperation with the IAEA wane, further ramping up tensions between Iran and the west.
"My first concern when travelling [to Iran] was that we had a major communication breakdown with Iran, which is of course something we cannot afford, having so many important issues that we need to solve," Grossi said yesterday.
The IAEA flagged to member states last week that there had been no progress on two issues it had raised with Iran some time ago: getting an explanation for traces of uranium found at several undeclared sites and getting access to some monitoring equipment.
"With regards to verification and monitoring equipment, because of their technical capacity and specifications, we were coming to a point where we needed immediate rectification of the situation, and I think today's agreement gets us just that," Grossi said. "When we complete the servicing of the equipment, we will be able to keep the information needed to maintain continuity of knowledge." Inspectors will be travelling to Iran "very soon," he said.
Lay the groundwork
But question marks remain on the issue of the unexplained uranium traces. "Nobody could expect me, in ten hours, to go solve [all] these issues... that would be unrealistic," he said. "What we need to do is set the platform needed to do this. This is diplomatic work and may take time. But it is much better than any alternative."
Grossi will meet with Eslami on the sidelines of the upcoming IAEA General Conference in Vienna on 20-24 September, before meeting again in Tehran, according to the IAEA and AIEO.
"I had certain agreements with the previous administration, and I need [the new administration of Ebrahim Raisi] to recommit to them, or endorse, or change them, but in a way that leads us to a solution."
The timing of yesterday's agreement was crucial, just one day before today's IAEA board of governors' meeting which has "verification and monitoring" of Iran's activities on its agenda.
European members and the US have, in the run-up to this meeting, been threatening to condemn Iran for its non-compliance with a resolution — something the Raisi administration has repeatedly warned could see Iran abandon the JCPOA talks for good.
Grossi would not be drawn on whether he thought a resolution should be passed against Iran, saying only that yesterday's deal means the board members will now "have new, additional elements that will allow them to weigh the different possibilities."
But Russia's lead envoy to those JCPOA talks, Mikhail Ulyanov, said on 10 September that Russia would categorically veto any resolution to censure Iran. "There is no need for a resolution which would be not only senseless, but extremely detrimental," he said. "Let's better count on diplomacy."