International energy infrastructure development company CWP Global has acquired a 73 MW onshore wind project under development in Ukraine, entering one of Europe's largest energy markets, which seeks to replace its ageing fossil fuel-based and nuclear capacities with low-cost, subsidy-free renewable energy.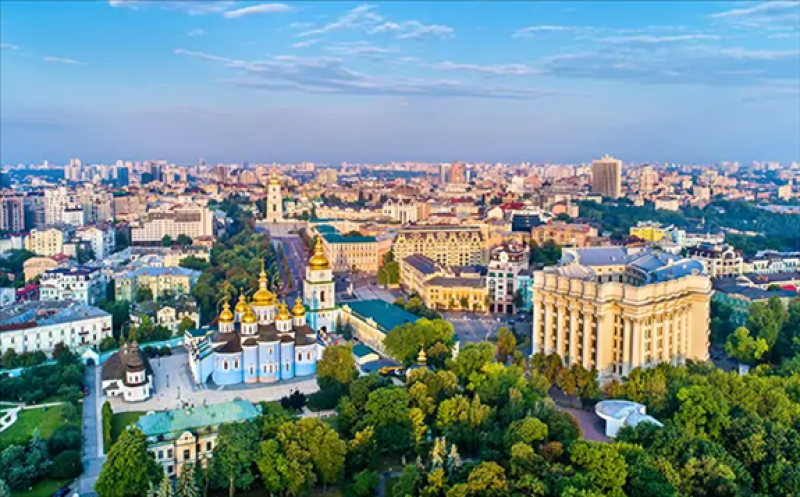 The construction of the wind farm, located in the Kherson region of southern Ukraine, will cost EUR 76 million and is expected to begin in 2023, according to a press release from CWP Global. The project will create 360 jobs.
GWP Global will invest EUR 76 million in the wind project in Ukraine and create 360 jobs
The company has developed nearly 2,000 MW of renewable energy projects in Australia and the Southeast Europe region, including Europe's largest operational onshore wind farm and the biggest wind projects in Romania and Serbia. It has an ambitious plan for Ukraine, where the share of renewables in energy generation stood at just 4% in 2015 but is projected to grow to up to 25% over the next decade.
This forecast by the International Energy Agency (IEA) is consistent with Ukraine's new Energy Strategy (ESU) that focuses on attracting investment to develop the country's energy infrastructure and integrate it into the European market system by 2025, GWP Global said in the press release.
Ukraine could become major hub for hydrogen export to Western Europe
CWP Global also believes that Ukraine is uniquely positioned to deliver large-scale renewables for the production of green hydrogen and its derivatives for export into the EU, where decarbonization efforts are driving demand for this clean fuel. The company is a global pioneer of large-scale hydrogen generation and one of the developers behind the 26 GW Asian Renewable Energy Hub.
According to the press release, CWP Global views Ukraine as a potential continent-scale production hub to generate and export hydrogen to western European countries.
The decarbonization drive will soon dramatically increase demand for green hydrogen in Western Europe
"Western European markets are rapidly increasing demand for green electricity and will soon dramatically increase demand for green hydrogen, all due to the drive to decarbonize the energy sector. Given Ukraine's important renewable energy potential, and because of its proximity to this growing market, it was the obvious choice for CWP Global to invest in Ukraine," said Mark Crandall, Chairman at CWP Global.
CWP Global plans to expand its portfolio in Ukraine with further large-scale grid-connected and Power-to-X projects, and is actively looking for new opportunities, the company said.