South Korean energy firm SK E&S has laid out a detailed plan to expand its hydrogen, LNG and renewables operations by 2025.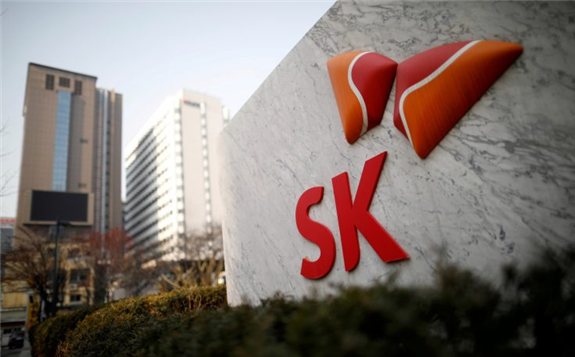 SK E&S, the natural gas arm of South Korean refiner and energy conglomerate SK, has set a target to produce 280,000 t/yr of mainly blue hydrogen, supply 10mn t/yr of "eco-friendly" LNG and operate 7GW of renewable energy by 2025, in a plan it aims to increase the value of the company fivefold to 35 trillion won ($30.2bn), chief executive Choo Hyung-wook said today.
The plan relies heavily on the production of blue hydrogen from LNG, using carbon capture, storage and utilisation (CCUS) technologies to reduce emissions.
The hydrogen plans, first outlined by parent company SK in March, target output of 30,000 t/yr of liquid hydrogen and 250,000 t/yr of blue hydrogen by 2025. The liquid hydrogen will be produced from the firm's SK Incheon Petrochemical plant, while the blue hydrogen output will rely on existing LNG infrastructure including its Boryeong LNG terminal. The hydrogen investments are worth W18 trillion, the company said.
SK E&S sees hydrogen as being able to supplement intermittent renewable energy and help overcome the limitations of electric vehicle batteries in meeting environmental needs, Choo said. The company plans to install around 100 hydrogen refuelling stations in South Korea by 2025. It is partnering with US firm Plug Power, in which it owns a 10pc stake, to invest in other Asian markets such as China and Vietnam.
The company's hydrogen plans will increase its demand for LNG and give it an opportunity to expand its "eco-friendly" LNG business, Choo said. It plans to supply 1.3mn t/yr of "carbon neutral" LNG based on CCUS to South Korea by 2025 and expand the use of carbon capture technology to its entire operations.
SK E&S, Australian upstream firm Santos and Japanese trading house Mitsubishi earlier this year signed an initial agreement to investigate producing "carbon neutral" LNG from Santos' Barossa gas field, as well as to co-operate on the Australian firm's planned CCS project at Moomba.
"Eco-friendly LNG production linked with CCS technology is a realistic solution to achieve carbon neutrality," SK E&S said.
Global plans
The company globally plans to supply 6mn t/yr of LNG by 2023 and 10mn t/yr by 2025. SK has existing agreements to receive 2.2mn t/yr of LNG from the 15mn t/yr Freeport export facility in the US and 600,000 t/yr from Indonesia's BP-operated 7.6mn t/yr Tangguh plant, both for 20 years, as well as 830,000 t/yr from Australia's 15.6m t/yr Chevron-led Gorgon LNG plant over five years.
The investment plan will secure SK E&S' future competitiveness as a "major, global eco-friendly energy company" in preparation for the energy transition, Choo said. It plans to more than double its revenue to W13 trillion in 2025 from W6 trillion last year, while quadrupling its profit to W2.8 trillion from W700bn over the same period on an earnings before interest, taxes, depreciation and amortisation basis.
South Korean firms are increasing their investments in hydrogen and renewables in line with the government's target to achieve carbon neutrality by 2050.South Korean petrochemical firm Lotte Chemical set a target in July to produce 600,000 t/yr of blue and green hydrogen by 2030.