Engineering firm Siemens Energy today has signed a contract for the supply of two converter stations for the planned 4GW SuedLink expansion project, allowing the construction of the transmission link to go ahead.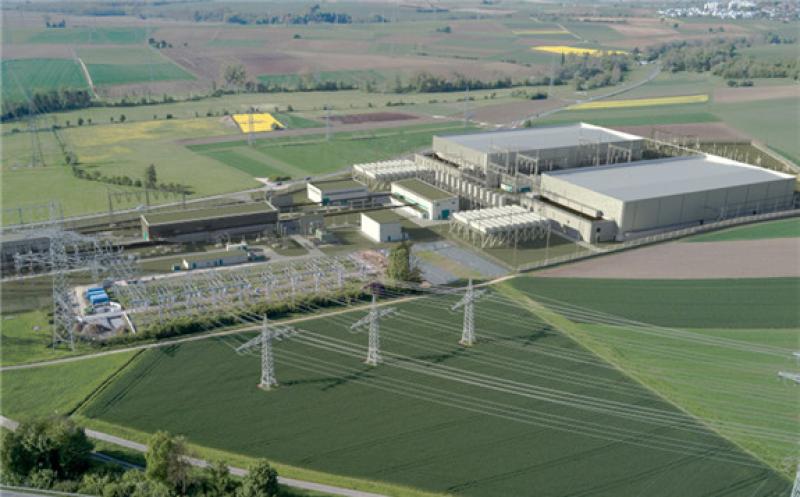 Transmission system operators TenneT and TransnetBW awarded the construction of the two converters between the grid interconnection points of Brunsbuettel in Schleswig-Holstein and Leingarten/Grossgartach in Baden-Wuerttemberg to Siemens. The firm will work alongside the TSOs and other project members on the "detailed and site-specific planning of the facilities in the coming months", it said.
The 700km SuedLink project, which aims to facilitate the transport of particularly wind generated power from the north of the country to the south, consists of two direct-current transmission lines with two interconnections points, respectively, one of which has been awarded to Siemens. The other two connection points are between Wilster in Schleswig-Holstein and Bergrheinfeld-West in Bavaria.
Siemens' high-voltage direct-current technology to be used for the project enables low-loss transport of up to 2GW of renewable electricity, the firm said. The technology will also allow for the conversion of direct current into alternating current and alternating current into direct current.
"The award of these converter stations is an important milestone in our efforts to implement this system. It proves that we have managed to make important progress on SuedLink despite difficult conditions during the Covid-19 pandemic," TenneT managing director Tim Meyerjürgens said.
The SuedLink line is also expected to be connected to the 1.4GW NordLink subsea interconnector between Norway and Germany.
The project is scheduled for completion in 2028, after its initial completion date was delayed from 2022.
Germany has three additional grid expansion projects that are in the planning stage — the 4GW SuedOstLink that runs from Saxony-Anhalt to Bavaria, the 2GW Ultranet between Lower Saxony and Baden-Wurttemberg, and the 4GW B-corridor link between Schleswig-Holstein and North Rhine-Westphalia.