The first stage of Ukraine's Central Spent Fuel Storage Facility (CSFSF) is ready for operation, Energoatom has announced, citing an approval from the Architectural and Construction Inspectorate of Ukraine.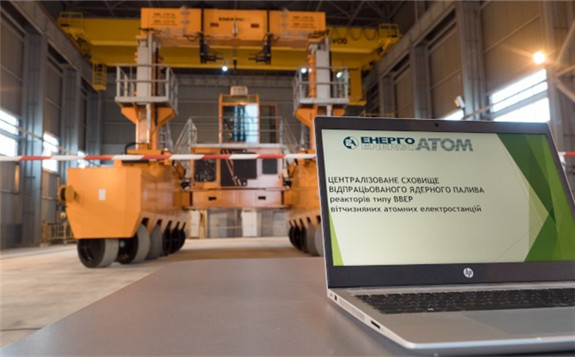 Energoatom and the USA's Holtec International began construction of the dry store in 2017. It is designed to have a total storage capacity of 16,530 used fuel assemblies, including 12,010 VVER-1000 assemblies and 4520 VVER-440 assemblies.
"The full implementation of the programme is another step towards our energy independence," said Prime Minister Denis Shmygal, "because Ukraine will no longer export spent fuel to Russia from domestic nuclear power plants."
Most Ukrainian used fuel is currently stored at power plant sites and over time it will be moved to the CSFSF. Vitrified high-level waste from the reprocessing of Ukrainian fuel will be returned from Russia to be stored in the CSFSF as well.
Energoatom has previously said that operating its own facilities for used fuel storage would save it USD140 million per year.