Government agency officials and members of the Congress on Wednesday (August 11) showed great support for hydrogen-powered transportation, having had the opportunity to see exactly how a Kenworth T6780 fuel cell vehicle works.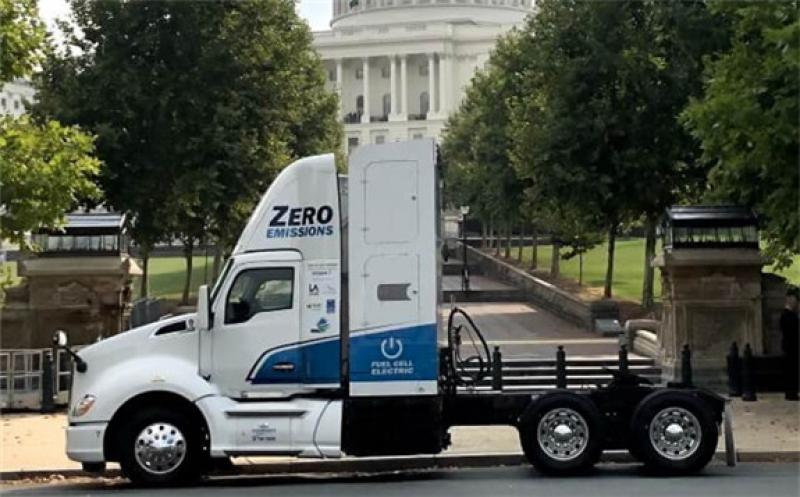 Activities took place on Capitol Hill, Washington DC earlier this week ahead of a US Department of Energy (DOE) conference which focused on the decarbonisation of transportation in the US to cut emissions.
Showcasing exactly the role that hydrogen could play here, Energy Secretary Jennifer Granholm and White House National Climate Advisor Gina McCarthy had a ride in the hydrogen-powered Kenworth T680 where they experienced the truck quietly and cleanly driving through the area.
At the time of publication, Kenworth has built 10 zero-emissions T680 vehicles under the $82.5m Shore-to-Store (S2S) project led by the Port of Los Angeles.
Celebrating the company's vehicle, Kevin Baney, Kenworth General Manager and PACCAR Vice-President, said, "This was a great opportunity to provide a hands-on look at the T680 fuel cell electric vehicle to leading government agency officials and members of Congress and their staffs.
"The T680 fuel cell electric vehicle program is a key element of Kenworth's industry-leading efforts of 'Driving to Zero Emissions' in the US and Canada."