In Croatia, near Knin, Petrol started the operation of its second wind farm. The Ljubač facility, which has nine turbines, didn't get any grants or incentives.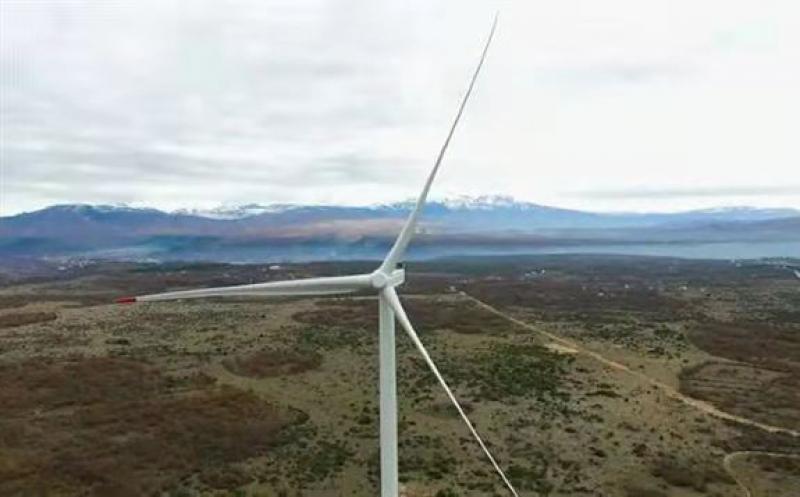 Wind farm Ljubač has started to produce electricity. The estimated annual output of 96 GWh is sufficient for the consumption of as many as 30,000 average households, Petrol said.

The fossil fuel, electricity and district heating distributor based in Ljubljana recently shifted its focus toward renewables including geothermal energy. Ljubač near Knin is its first project in the sector that was implemented without government subsidies or any kind of grant. The power plant has nine turbines, supplied by Nordex.

Petrol bought half of the project firm in 2018 and acquired the rest the following year. The entity is based in nearby Šibenik, on the Adriatic coast.

Petrol mostly bets on wind in its renewable energy business

"The global energy system is witnessing rapid development, influenced by both the increased energy demand and environmental requirements designed to combat climate change. With this in mind, we are pursuing the generation of electricity from renewable energy sources – wind, water, and sun," said Jože Bajuk from the management board of the company, partly owned by the Government of Slovenia and state-affiliated funds.

Petrol is developing renewable energy projects in Croatia, Bosnia and Herzegovina and Serbia. It said it sees the greatest potential in wind energy.

The company partly controlled by the Government of Slovenia targets 160 MW in green energy capacity by 2025

The company, which aims to reach 160 MW in renewable power capacity by 2025, already runs the Glunča wind farm in Šibenik. It consists of nine turbines of 2.3 MW each.

Petrol Group holds 25% of Austrian-based Ivicom Energy's subsidiary in Serbia. It plans to build a 103.2 MW wind power plant called Krivača in the eastern part of the Balkan country. Petrol has a network of electric vehicle charging stations.

Ljubač is next to Krš-Pađene, the largest wind farm in Croatia. Its capacity is 142 MW.