Indonesia plans to achieve net-zero emissions by 2060 or sooner, setting targets on the use of energy sources such as coal and biofuels in a report to the UN Framework Convention on Climate Change.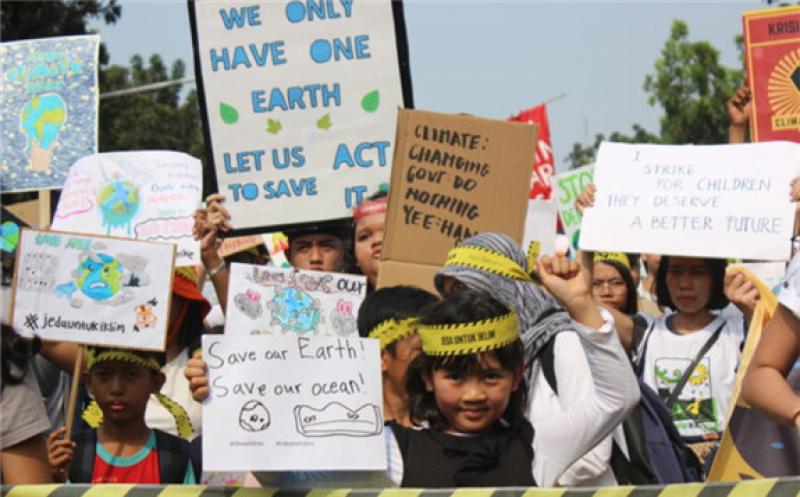 The Long-Term Strategy for Low Carbon and Climate Resilience 2050 report sees Indonesia's greenhouse gas (GHG) emissions peaking in 2030, although the role of coal in its energy mix remains significant until 2050, especially in the power sub-sector, while the share of oil falls the most among the country's primary fossil fuel energy sources.
Indonesia is the world's largest thermal coal exporter and a major GHG emitter. Coal made up the largest share of its power generation mix at 59pc in 2019, although the report sees coal's share falling to a still significant 38pc after renewables such as hydropower, biomass and biofuels at 43pc by 2050 under its low-carbon scenario, which is compatible with the Paris climate agreement.
The low-carbon scenario also envisions biofuels making up the largest share of Indonesia's transport energy at 46pc by 2050, followed by electricity at 30pc, oil fuels at 20pc and natural gas at 4pc. This compares with its 30pc biodiesel mix in transport (B30) now.
A displacement of fossil fuels by renewables in the power generation and transport sectors will lead to a fall in GHG emissions from the energy sector to around 572mn t of carbon dioxide equivalent in 2050 from 1.03bn t in 2030 under the report's low-carbon scenario. The energy sector is the second-largest contributor to Indonesia's emissions — after the agriculture, forestry and other land uses sector — and includes GHG-emitting activities in the power generation, transportation, industry, and residential and commercial industries.
Stranded assets
But the report cautions that substituting fossil fuel energy with renewables will leave fossil fuel energy sources unexploited and underground to "become stranded assets with some economic implications to the country". Instead it points to another approach of continuing to use fossil fuels with carbon capture and storage (CCS), carbon capture, utilisation and storage and other storage methods.
Indonesia has total coal reserves and resources of about 29bn t and 115bn t respectively. "There will also be [an] economic loss associated with [a] loss of production opportunity, such as coal mine investment that is already in place will become a wasted capital," the report said.
Indonesia produced 292.87mn t of coal during January-June, according to data from the energy ministry, up from 283.3mn t a year earlier. The country exported 176.6mn t during the six-month period, up from 176.2mn t in the same months of 2020.
The report also highlights the "locked-in phenomenon" of fossil fuel-based power plants such as coal-fired power units. "Once the coal power plant is installed, it will be difficult to replace the plant with renewable ones as replacement of [a] power plant that is already installed and operational will be costly and impractical." Instead it sees around 76pc of domestic coal power plants equipped with CCS technology by 2050 to achieve zero emissions under its low-carbon scenario.