Developing countries, including India, may during the two-day G20 ministerial meeting on environment and climate change in Naples, Italy, beginning Thursday, raise their concerns over the EU's recent proposal on the world's first carbon border tax.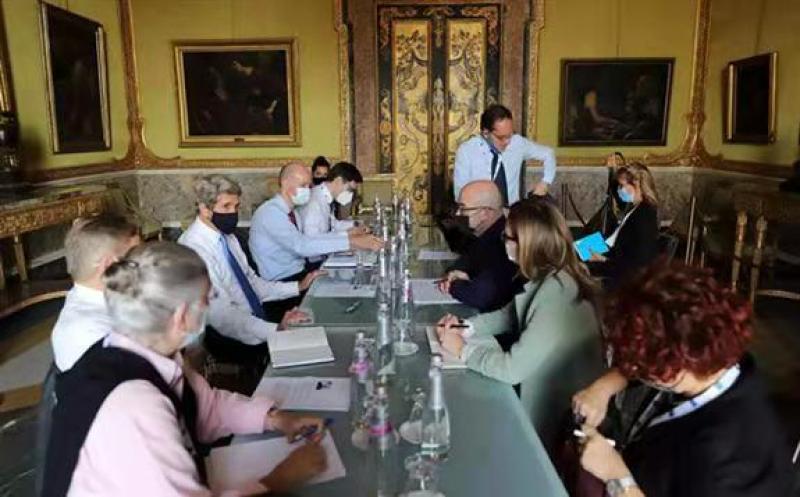 Under this proposal, the 27 EU nations will impose a border tax on imports of carbon-intensive goods. The tax plan, yet to be legally formalised, will come into force from 2026.

India's new environment minister Bhupender Yadav will virtually participate in the meet that will focus on how to reach a positive outcome at the crucial 26th session of the UN climate change conference (COP26) in Glasgow, UK in November. Environment ministers of G20 nations will also make interventions during the sessions on natural capital to protect the planet and on making joint efforts for sustainable use of resources.

Besides raising usual points of concerns like finance and pre-2020 actions of rich nations, India and other countries are expected to raise the issue of the carbon border tax as any such unilateral move may impact their trade in due course of time.

"India has always held a view that any such unilateral carbon border adjustment will be discriminatory and against the principles of equity and CBDR-RC (common but differentiated responsibilities and respective capabilities)," said an official in the environment ministry. He said India would seek clarification on such a proposal, underlining that such a trade barrier won't help in bridging the trust deficit between developed and developing countries ahead of COP26.

Under the EU's proposal, importers of carbon-intensive products like steel, cement, fertilisers and aluminium will have to pay the carbon border tax. It will soon be legally adopted by 27 nations as part of the EU's programme to meet its new climate target of cutting greenhouse gas emission by 55% by 2030 from 1990 levels.