Shipping classification society DNV will lead a study into developing the world's first offshore hydrogen production site.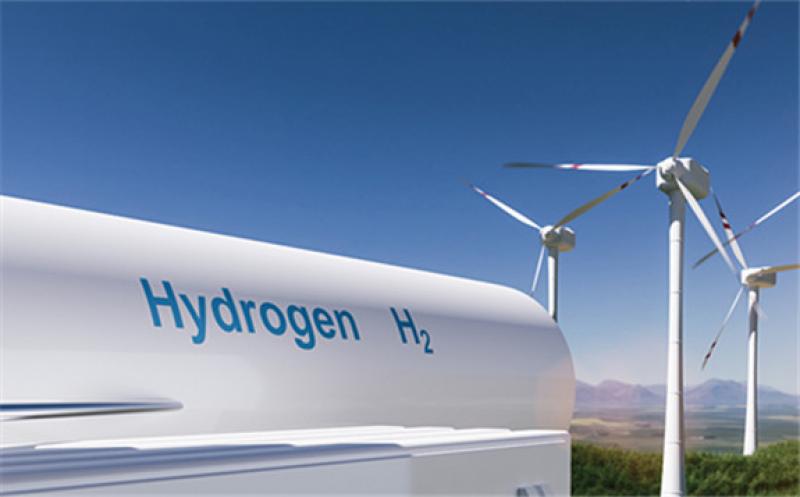 The proposed site is offshore Le Croisic on France's Atlantic coast, and it has a targeted start-up date of 2022. Electricity from a wind turbine will power an electrolyser on a floating platform, meaning no CO2 will be emitted.
DNV said that it will identify the main environmental, safety and operational risks, and that French green-hydrogen producer Lhyfe and French engineering and research centre Centrale Nantes will develop the project.
Green hydrogen is a promising candidate for decarbonising transport, including shipping. The hydrogen could be used as a fuel, power a fuel cell or be used to produce green ammonia, which is created when adding nitrogen to green hydrogen. But a low level of production means prohibitively high prices.
The number of projects is on the rise globally, and several onshore green hydrogen production centres have been announced in Europe recently.
Danish energy firm Orsted wants to build a site in the Amsterdam-Rotterdam-Antwerp (ARA) trading and refining hub, and the port of Rotterdam agreed a deal with Chile to develop green hydrogen supply.
Rotterdam port is also looking into building a green hydrogen plant with energy firm Uniper.
Shell this week joined a Norwegian project looking to produce blue hydrogen, which is hydrogen produced from fossil fuels but using carbon capture and storage (CCS) to mitigate emissions. The site could move to green hydrogen later.