An international consortium has today (July 13) unveiled plans for one of the world's largest renewable energy projects which could see the production of 3.5 million tonnes of renewable hydrogen or 20 million tonnes of green ammonia annually.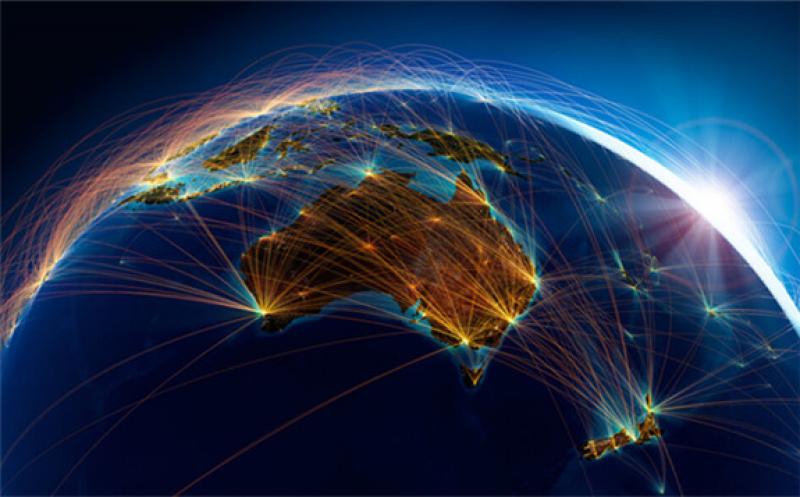 To be located in Western Australia's Goldfields-Esperance region, and dubbed the Western Green Energy Hub (WGEH), the project could produce up to 50GW of hybrid wind and solar power over 15,000-square kilometres.
InterContinental Energy, CWP Global and Mirning Green Energy Limited have joined forces on the mega-project which is said to be developed in phases to produce the hydrogen that will be provided domestically and exported internationally.
Already supported by the McGowan Government, it is believed the project will deliver significant socio-economic benefits to the local community, as well as a huge boost to the Western Australia State Government's Renewable Hydrogen Strategy and the Commonwealth Government of Australia's National Hydrogen Strategy.
Commenting on the major plans, Brendan Hammond, Chairman of the Board of WGEH, said, "The Western Green Energy Hub is historic on two fronts. First, the scale at which we will be able to deliver green fuels to markets and customers around the world, helping to move us all towards a net-zero future.
"Second, and possibly more importantly, the way in which we are working with the Mirning People, the original owners of the land, to create a truly long-term and sustainable multi-generational partnership that delivers enormous socio-economic benefits for the community. It is an honour and a privilege to be involved in this ground-breaking project."
Trevor Naley, the inaugural Mirning Board Member of WGEH and the Chairman of the Mirning Traditional Lands Aboriginal Corporation, added, "As First Nations Land Owners, the Mirning People are excited to hold such an integral and defining stake in this historical partnership with WGEH.
"This partnership through robust governance and a seat at the table for Mirning People will provide opportunities never before available to Indigenous Corporations. This representation alongside sustainable financial and substantial social benefits will provide security for future generations."
The project proponents have already secured a licence to collect data and work to develop the project feasibility on the proposed site. The application was supported by the Mirning people.
Welcoming the development, and the role it will play in Australia, Hydrogen Industry Minister Alannah MacTiernan, said, "The Western Green Energy Hub is a truly massive proposal that would see WA home to one of the world's largest renewable energy projects.
"Importantly, this project is a powerful collaboration between the Mirning traditional owners and industry, and would be a transformational opportunity for the community.
"We look forward to continuing to work with the consortium as they develop their detailed studies and move towards an investment decision. Right across Western Australia we are seeing renewable hydrogen projects taking their next steps forward – from the Kimberley to Esperance.
"Our State is perfectly positioned to lead the global renewable hydrogen industry, delivering a strong economic future for WA and becoming a major contributor to global decarbonisation."