The Monticello nuclear plant celebrates its 50-year anniversary of providing reliable, carbon-free electricity this week and its performance continues to be among the highest in the industry. In fact, prior to the plant's scheduled refueling outage last spring, the plant set a record run of 704 days generating electricity.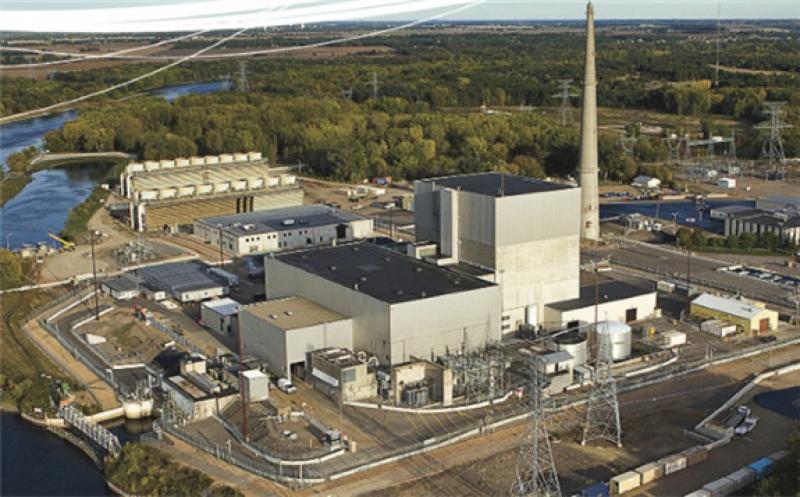 "Nuclear energy is key to our company's emission reduction plans, and this half-century milestone shows why we value our nuclear professionals so greatly," said Chris Clark, president, Xcel Energy-Minnesota. "Every day for 50 years, our workers have shown up and completed their jobs safely, with the utmost professionalism. All of Xcel Energy thanks them for their work and celebrates this milestone with them."
Here since the beginning
Some plant employees have spent their entire careers at the Monticello plant, being among a group of about 60 employees who began working at the plant prior to its operation. As one of the largest employers in the region, the plant now employs about 600 nuclear professionals who help operate part of the best-performing nuclear fleet in the nation, according to the Institute of Nuclear Power Operators.
"It's easy to say a lot has changed in the world since the plant was built 50 years ago," said Tom Conboy, site vice president, Xcel Energy, Monticello Nuclear Plant. "What has stayed the same is the pride everyone here takes in their work and the care they take to ensure the plant remains safe and reliable for our employees, our customers and our communities. Thanks to these workers, the facility operates better than ever."
Since the plant began operations, it has generated over 200 million megawatt hours of electricity for Upper Midwest customers. That much energy output by a zero-emissions nuclear plant means that in 50 years Monticello has saved Minnesota from releasing over 212 million tons of carbon dioxide emissions. That's the equivalent of:
Pulling 31 million automobiles off the road for one year
Avoiding 823,950 rail cars of coal
Preventing 165 billion pounds of coal from being burned
Commitment to our communities
In addition to providing reliable, carbon-free electricity for more than 870,000 Upper Midwest homes, the plant is one of the largest employers in central Minnesota and a bedrock of the community providing tens of millions of dollars annually to the local tax base that supports local government, schools and infrastructure while helping drive the regional economy. Our nuclear operations, both Monticello and Prairie Island, lead to about $322 million in goods and services purchased each year and more than $1 billion to local economies each year, according to the Nuclear Energy Institute.
Our employees are also embedded in the community. They live close to the Monticello plant, volunteer their time and raise their families there. They donate both their time and money to local non-profit organizations, and have provided support to numerous community groups, non-profits and organizations over the last half century.