The city of New Orleans has announced plans to build a new $74 million substation in order to reliable power the city's drainage and water pump systems.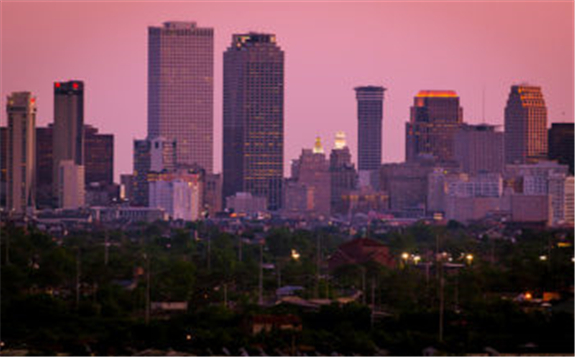 New Orleans' Sewerage and Water Board plans to switch its entire system to primarily run on power from Entergy New Orleans, meaning it won't have to rely so heavily on its aging internal generators.
The $74 million project has been planned for years and is expected to be completed in time for the 2023 hurricane season.
"This project is certainly one of the biggest infrastructure accomplishments of this administration," Mayor LaToya Cantrell said.
The plan announced on Wednesday is to build an Entergy substation at the Sewerage and Water Board's key Carrollton Water and Power Plant. The Carrollton plant is already connected to Entergy's local electricity grid. But the new substation will bring in power directly from the regional transmission system.
The vast majority of the power outages in New Orleans are due to failures in the local distribution system. When the Sewerage and Water Board loses power from Entergy, it has to rely on its in-house generators, which have experienced repeated failures and outages that have left the city unable to fully power its pumps.
The transmission system, on the other hand, delivers bulk electricity to the distribution system and is generally far more resilient to storms and other routine outages. With the new substation, the primary power going to the Sewerage and Water Board will come from Entergy, and it won't have to go through the relatively unreliable distribution system.
Sewerage and Water Board Director Ghassan Korban said that some of the in-house turbines and the connection to the Entergy distribution system will be kept as redundant power sources. Korban said all of the existing turbines will eventually be decommissioned except the newest one — turbine 6, which was obtained in 2013.
The Sewerage and Water Board will also continue with its plan to acquire an additional generator — turbine 7. Korban said the new turbine will be retained after the substation is built along with turbine 6.
The $74 million will come from three different sources. The initial $34 million investment to build the substation will come from Entergy. The Sewerage and Water Board will then pay Entergy back for that investment over time.
The second tranche of money will be $20 million in state capital outlay dollars to integrate the substation with the Carrollton plant, while the city will provide another $20 million from its own budget.