The Moltex Clean Energy small modular reactor should be installed and operational by the early 2030s, the company said in a virtual update Monday.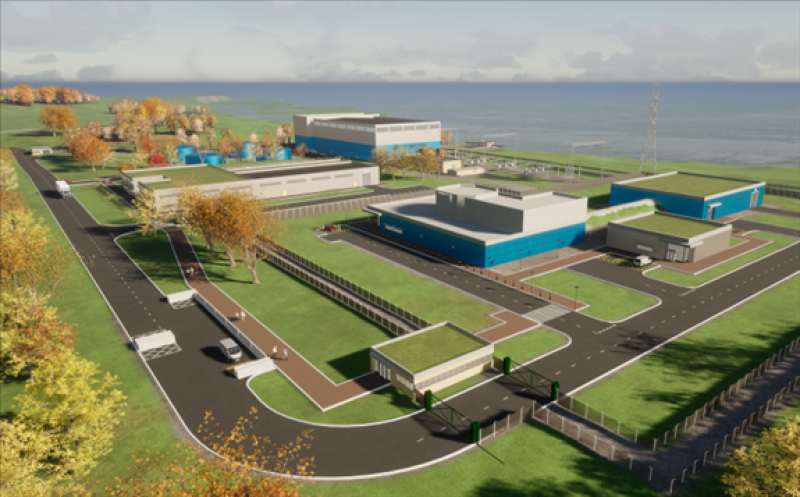 The Moltex "Stable Salt Reactor – Wasteburner (SSR-W)" is a small nuclear reactor being developing with NB Power. It will be installed at Point Lepreau and is expected to bring carbon-free electricity by the early 2030s.
Moltex Clean Energy announced their concept design of the SSR-W has been finalized with the engineering design in progress. The first phase of the Vendor Design Review is being finalized with phase two and licensing preparations underway.
"The concept design has been finalized and we're going through the exciting transition to the engineering design process," said Andy Ballard, Project Director at Moltex on the webinar.
"One of the things that help us conclude the concept design is that we have a very high expectation of having successful results on the vendor design process and we'll be racing forward to get to phase two as soon as possible."
The company says its Canadian partners – Canadian Nuclear Labs, UNB, Kinectrics, SNC Lavlin & Worley – have been instrumental to the project.
The project will be subject to more research and development with the help of partners Argonne National Labs and Oakridge National Labs from the United States, IDOM from Spain, and Jacobs from the UK. They will work to ensure that reactor safety functions perform as intended, provide a basis for detailed design, and enable a refinement of cost estimations.
The company also announced it has been restructured so Moltex Energy Canada & USA now operate as a sister company to Moltex Energy UK. Moltex Canada and Moltex USA used to operate under Moltex Energy UK.
The change gives the companies separate boards of directors and management teams as they continue to operate closely together.
They also shared that Moltex Energy Canada holds global IP to both their SSR-W and Waste To Stable Salts (WATSS) technologies.
"This will allow separate equity investments to the various technologies that we're developing," said Rory O'Sullivan, CEO of Moltex.
WATSS is a facility where recycled waste is used to produce fuel for a fast reactor, like the SSR-W, which uses recycled nuclear waste as fuel.
In March, the federal government invested over $50-million in Moltex Energy. Another $5-million was split between various partners in the province including UNB's Centre for Nuclear Energy Research and NB Power to prepare for SMR deployment at Point Lepreau.
"What's unusual with nuclear power is it's always been funded by governments historically and our competitors internationally are entirely government-funded. What we needed to be able to kickstart the program was that support from the government," said O'Sullivan.