Siemens Energy has signed an agreement with Spanish EPC contractor TSK to provide a new combined cycle power plant to Atinkou, a subsidiary of Eranove in Jacqueville, Côte d'Ivoire.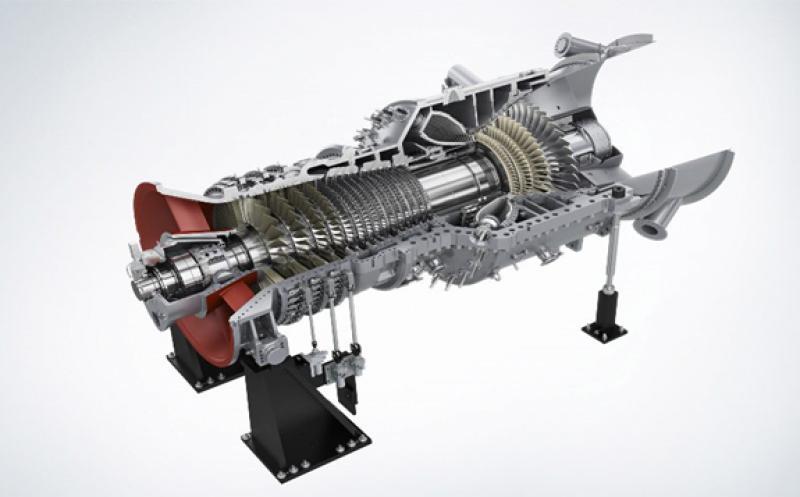 The power plant, owned by Atinkou (formerly known as Ciprel V), will have an installed capacity of 390MW in a combined cycle and will introduce the first F-class gas turbine in sub-Saharan Africa.
The SGT5-4000F gas turbine provides optimised flow and cooling which boost gas turbine efficiency and economical power generation in combined cycle applications.
The plant is scheduled to begin operations in late 2022.
"Since the signing of the concession with Ivorian authorities in December 2018, the Pan-African Industrial group Eranove– in charge of the design, financing, construction, operation and maintenance of this plant, carried by the company Atinkou– is very proud to bring together partners like Siemens Energy and TSK. The Atinkou power plant will produce electricity for thousands of homes and industries to meet national and regional electricity needs generated by strong economic growth," said Marc Albérola, CEO of the Pan-African Industrial Group Eranove.
Siemens Energy's scope of supply includes one SGT5-4000F gas turbine and one SST5-3000 steam turbine, each with a generator, condenser and an SPPA-T3000 control system. Additionally, a comprehensive 12-year long-term service agreement (LTSA) has been signed between the end customer Atinkou and Siemens Energy.
Karim Amin, executive vice president of Siemens Energy's Generation Division, said: "Supported by our state-of-the-art technology and services, this power plant will be the most efficient natural gas fired power plant in Côte d'Ivoire and in the region. It will help to reduce the area's carbon footprint from power generation and support Côte d'Ivoire in its efforts to become a regional energy hub."
Eranove is a pan-African project developer that specialises in electricity production, drinking water and public services management.