Investigations are getting under way on the creation of a sustainable hydrogen economy for Trinidad and Tobago's energy sector.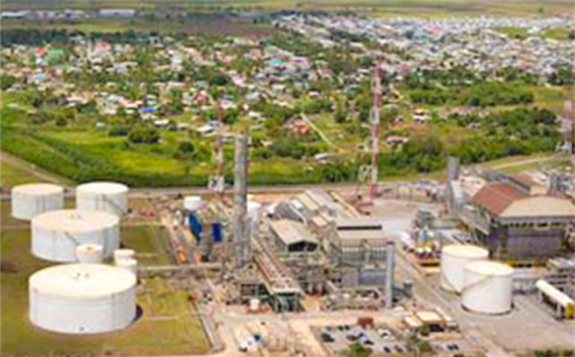 The initiative is being undertaken under an MOU between the state-owned National Gas Company and its subsidiary National Energy Corporation and the local Trinidad energy company Kenesjay Green.
The partnership proposes to explore the feasibility of joint development of projects and related initiatives in Trinidad and Tobago, regionally and internationally.
The aim is to support the country's fulfilment of the Paris Agreement commitments with the development of a national policy framework on green hydrogen. Proposed activities include transitioning Trinidad and Tobago's existing natural gas-based industries to greener operations.
In support of this objective, the three parties will explore the development of viable, low carbon and green hydrogen-related industrial energy projects and their associated renewable and energy efficient feedstock supply.
"NGC considers this MOU a significant step forward in our efforts as a country to respond to the global climate change crisis," said Mark Loquan, NGC President.
"As a pivotal player in the local natural gas energy business, NGC is taking the lead in building awareness and supporting efforts to move our natural gas-based industries to respond to the lower carbon challenge. We see energy efficient and green hydrogen production as a key enabler to integrating renewable options into the existing plants."
NewGen green hydrogen for ammonia
Kenesjay Green has initiated the first green hydrogen project in Trinidad and Tobago, named NewGen, which is focussed on the development of an industrial-scale green hydrogen plant to supply to the local ammonia production facility.
The country is a major producer and exporter of ammonia and it is a significant contributor to the GDP.
In July 2020, Kenesjay Green signed a letter of intent with the French independent power producer HDF Energy to develop the NewGen facility. The feasibility study was completed in 2020 and further studies are now underway with the intention to reach the financial investment decision in Q1 2022.
The project is expected to require an investment of $300-400 million, with both local and international investors desired. Among the latter Spanish energy investment provider Fisterra Energy, part of the Blackstone Group, has indicated its intention to be a major investor in the project.
Philip Julien, Chairman of Kenesjay Green, promises that NewGen is the first in a pipeline of such projects for the company.
Trinidad and Tobago's hydrogen plans appear to be a first for the Caribbean and others are likely to follow, but despite the abundant renewable resources in the region, its viability is likely to be limited without a significant local industry requirement or port export facilities.