Integrating 9000MW of offshore wind generation by 2035 into the New York power grid should be achievable without major onshore bulk transmission upgrades, according to a new report.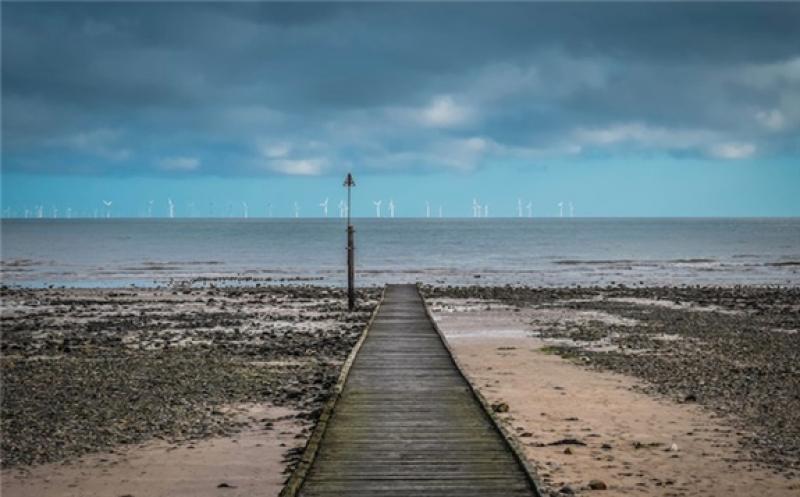 This would be beyond expanding Long Island bulk transmission links and likely local upgrades in New York City, the Initial Report on the New York Power Grid Study concluded.
Interconnecting a maximum amount of offshore wind in the New York City area would be advantageous given the large load and strong bulk transmission system, the New York State Public Service Commission report found.
However, overcoming cable routing limitations in New York Harbor and space constraints in substations on Manhattan would be an issue.
In addition, permitting complexities in both the Harbor and along the Long Island coastline will require careful planning of offshore wind transmission cable routes and points of interconnection.
Creating the option for a meshed offshore network by linking the offshore substations of several individual offshore wind plants near each other was valuable, the report continued.
This would be because a meshed configuration can achieve a more reliable and resilient delivery of offshore wind generation, it said.
The report concluded that, while transmission expansion programmes already underway have positioned the State well to achieve its 2030 milestones, more work to the grid would be needed beyond this.
Power company Anbaric's president for mid-Atlantic Janice Fuller said: "We applaud New York for putting forth a comprehensive power grid study that underscores the critical role transmission and distribution infrastructure will play in meeting the state's climate and clean energy vision, particularly in achieving the nation-leading goal of 9000MW of offshore wind by 2035.
"The study makes clear that to overcome interconnection challenges and achieve this goal, New York needs carefully planned offshore wind cable routes and points of interconnection that will ensure reliable, resilient delivery of offshore wind energy to power New York homes and businesses.
"Governor Cuomo has called on the market for creative proposals to meet this critical challenge.
"As leaders of the planned transmission conversation for years, Anbaric intends to answer that call with innovative transmission solutions that will unleash New York's offshore wind generation and support this growing industry and corresponding jobs for decades to come."