Norway's oil and gas giant Equinor and Argentina's YPF have entered into an agreement with Shell to jointly farm-down a 30 per cent non-operated interests in the CAN 100 block offshore Argentina.

The CAN 100 block is located in the North Argentinian Basin and it comprises an area of 15,000 km2.

Equinor entered into an offshore exploration partnership with YPF for the CAN 100 block back in August 2019.

The preliminary agreement set the core terms and conditions for YPF's transfer of 50 per cent of its share in the CAN 100 block to Equinor.

In October 2019, Equinor farmed into the CAN 100 block and agreed to take over the operatorship.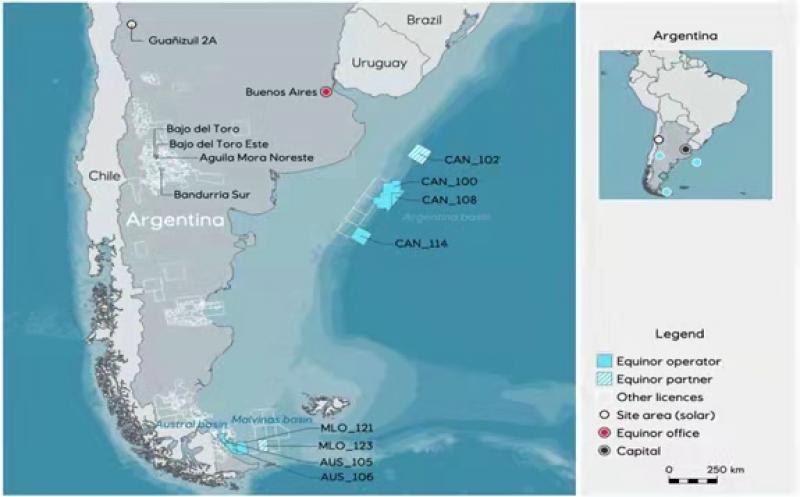 Equinor and YPF currently both hold 50 per cent equity in the licence and will after the transaction hold 35 per cent each. Shell will hold the remaining 30 per cent in the block.

Announcing the agreement with Shell, the Norwegian company said on Thursday that the deal is pending governmental approval.

The CAN 100 block is the largest block in the North Argentinian Basin.

The first exploratory period of four years began when YPF acquired 100 per cent of the block in May 2019.

Equinor entered Argentina in 2017. In April 2019, the Norwegian company added seven offshore exploration blocks offshore Argentina to its portfolio, five as the operator and two as a partner.

The blocks were awarded in the 1st Offshore Licensing Round in Argentina.