In the year that marked the 75th anniversary of the Russian nuclear industry, Rosenergoatom JSC (part of the Electric Power Division of Rosatom) confirmed that it was the сountry's largest power generating company. Its nuclear power plants generated over 215.746 billion kWh of electricity.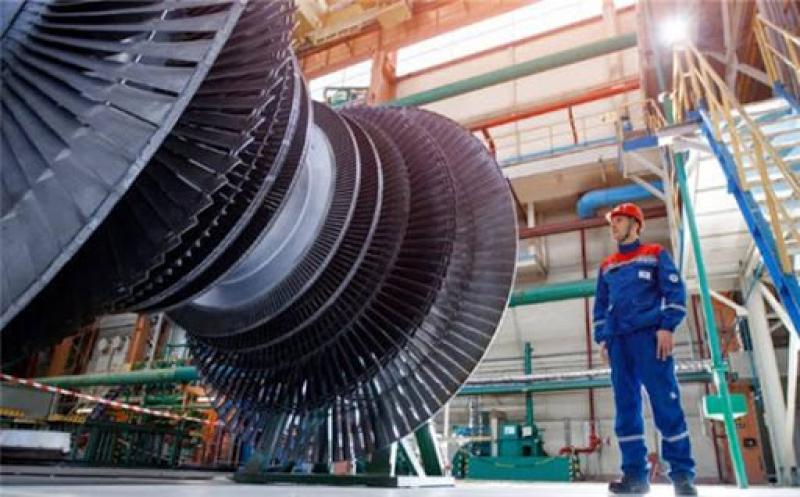 "We ended 2020 with an absolute record in the entire history of the Russian nuclear industry, previously achieved only during the Soviet era in 1988. Then, all NPPs produced a total of 215.669 billion kWh (including nuclear power plants in Ukraine, Lithuania and Armenia)," –Rosenergoatom Director General Andrey Petrov noted.
Russian NPPs not only broke the Soviet record with these numbers, but also surpassed their own achievement of 2019 (208.7 billion kWh) by more than 7 billion kWh.
It is worth noting that in 1988, there were 47 power units in operation in the Soviet Union; today Rosenergoatom has 37 units. Leningrad NPP Unit 6 with a VVER-1200 reactor is being prepared for commissioning in 2021.
The Rostov NPP with over 32.8 billion kWh, the Balakovo NPP with over 30.6 billion kWh, and the Kalinin NPP with over 28.4 billion kWh provided the maximum output among the Russian nuclear power plants and made the largest contribution to this record.
Despite the decrease in electricity demand due to the reduction in industrial production associated with the COVID-19 pandemic, these significant results were made feasible thanks to the implementation of a number of measures: maintenance of stable, safe and reliable operation of nuclear power units, cohesive work of all teams in the control loop enterprises, as well as timely measures taken by the industry leadership to prevent the spread of coronavirus infection.
The main factors that played a large role in increasing electricity generation were, among other things, the duration of repair campaigns being optimized by 130.5 days, which provided an additional 2.4 billion kWh, as well as transitioning from 12-month to 18-month fuel (overhaul) cycle of Novovoronezh NPP Unit 6.
In addition, a floating nuclear thermal power plant (FNPP) was put into full commercial operation in Chukotka in May 2020. It has generated about 127.3 million kWh since the beginning of the year. And in October, the new VVER-1200 Unit 6 at the Leningrad NPP was connected to the unified power grid of the country.
At this point, the share of nuclear generation makes up about 19% of the total electricity produced in the country. Every fifth light bulb in Russia burns from the energy generated by nuclear power plants.