Danish energy firm Ørsted has joined the Hydrogen Taskforce, a growing cross-industry coalition that wants to establish 100 hydrogen stations in the UK by 2025 and the UK Government to commit £1bn towards hydrogen projects.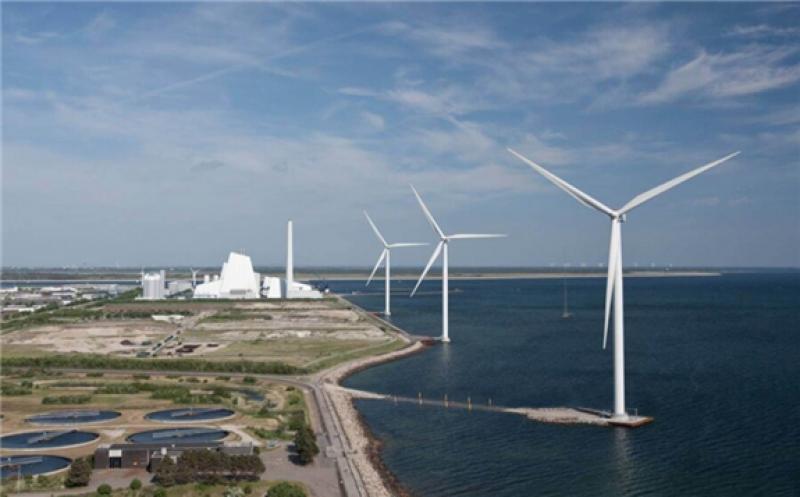 The Taskforce was officially launched in Parliament in March, in what was a historic moment in the unfolding of the UK's hydrogen story.
Aiming to secure investment and support for hydrogen in the UK to enable the country to become a world leader in hydrogen, the Hydrogen Taskforce will align a wide range of stakeholders including government, industry and an informed public with the aim of driving investment in hydrogen to promote its large-scale deployment.
Joining the coalition this month (December), Ørsted said it joins the Taskforce at a critical juncture in the coalition's work, as it steps up its work to advise the government.
The Taskforce recently welcomed Prime Minister Boris Johnson's announcement that the government is committed to developing 5GW of low carbon hydrogen production capacity by 2030 and £240m to support new hydrogen production facilities, as part of its plan for a 'Green Industrial Revolution'.
The Taskforce is working closely with key stakeholders in government to ensure that the forthcoming UK Hydrogen Strategy is reflective of the ambition of industry in the UK, as this document will set out the UK's trajectory in hydrogen.
It has been providing evidence to the government on how hydrogen can support the UK's economic recovery, post-Covid-19.
Its landmark economic impact assessment, published in August 2020, analysis forecasted that hydrogen could be worth up to £18bn to the UK and create 75,000 jobs across the UK economy by 2035.
Ørsted's position as a major renewable energy firm and employer will support hydrogen's contribution the UK's economy, and brings its extensive experience in the production of green hydrogen through the deployment of offshore wind power to the Taskforce.
The company is developing several renewable hydrogen schemes across Europe, including its Gigastack project which is seeking to demonstrate how offshore wind can support the production of low-cost, zero-carbon hydrogen in the UK to industrial scale.
Commenting on Ørsted joining the Hydrogen Taskforce, Duncan Clark, Head of Region UK for Ørsted, said, "In order to meet the government's target of Net Zero by 2050, we will need to adopt a range of complementary new technologies to truly transform the way we produce and manage power."
"Offshore wind's growing role as the backbone of our future electricity system will see it deliver green power for transport, heat and technologies by making renewable hydrogen at scale, enabling large scale industrial decarbonisation and helping to create thousands more long-term, skilled jobs across the UK in offshore wind and its supply chain."
"We look forward to working alongside the other members of the Hydrogen Taskforce to help ensure the UK delivers on its undoubted potential to be a global leader in renewable hydrogen."