Hyundai Motor Group signed a memorandum of understanding on Nov. 19 with the Saemangeum Development and Investment Agency and the seven companies including Hyundai Engineering, Hyundai Motor Securities and LG Electronics. The MOU is to conduct joint research for the purpose of green hydrogen value chain establishment. Facility construction projects are scheduled to start next year for the first green hydrogen production in South Korea.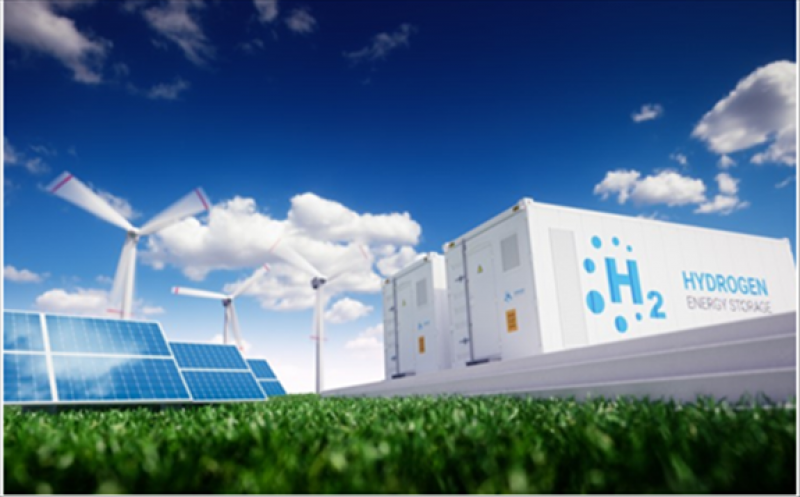 By production type, hydrogen can be divided into green hydrogen, grey hydrogen and blue hydrogen. Grey hydrogen production, which is based on fossil fuels such as natural gas, inevitably causes carbon dioxide emission. The same applies to blue hydrogen production and the resultant carbon dioxide is stored under the ground. On the other hand, green hydrogen production, which is based on water electrolysis and solar or wind power, leads to no carbon dioxide emission at all.
The problem is the price. At present, green hydrogen is the most expensive of the three and shows the least output per hour. This is why global hydrogen industry leaders are still producing grey hydrogen and blue hydrogen.
Nonetheless, there is no doubt that green hydrogen will replace the two down the road. The Saemangeum area, where the projects will be launched, is home to the world's largest floating solar power plant and many other renewable energy facilities.
The MOU is expected to gather skills and expertise in the area. Companies of various sizes will collaborate with state-run enterprises such as Korea Western Power and Saemangeum Development Corporation as well as the government agency.
Specifically, LG Electronics will install photovoltaic modules and energy storage systems and produce electricity. Suso Energen will provide water electrolysis equipment and techniques so that hydrogen can be produced from the electricity. Hyundai Engineering will be in charge of water electrolysis facility and hydrogen production plant construction. Hyundai Motor Group is planning to produce electric power with the hydrogen from the plant and Korea Western Power will serve as an electric power seller. The agency will provide administrative support with the corporation responsible for overall backup. Hyundai Motor Securities is slated to handle financing and feasibility analysis.