Non-profit investment company Lundin Foundation has invested $357,000 (€300,000) in wave energy foundation Ocean Harvesting Technologies.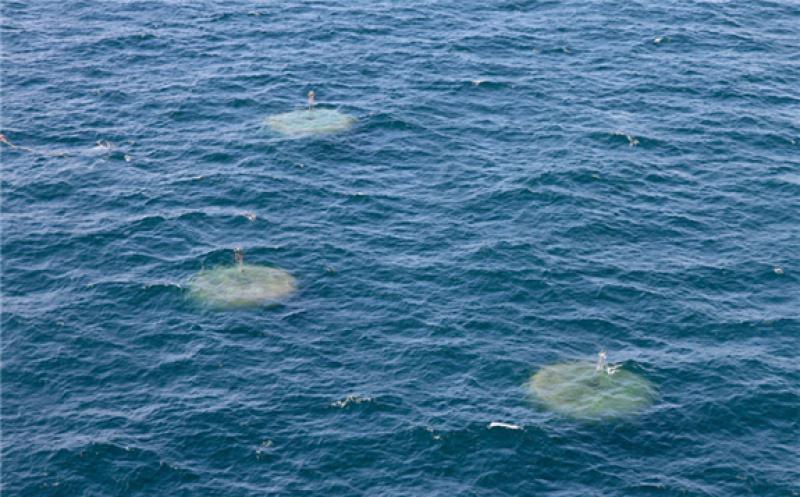 The foundation made the wave energy investment on behalf of Lundin Energy, the Swedish energy company currently transitioning from oil and gas. The company contributes money for investment in small businesses that develop low-carbon technologies and support mass decarbonisation. The foundation will join the board of Ocean Harvesting Technologies, in order to "support the company's commercialisation strategy".
A matching grant from the Swedish Energy Agency will allow Ocean Harvesting Technologies to prototype the next development phase of its wave power generator.
The company develops a generation technique based around buoys pulling at seabed-mounted tethers. As waves move the buoy, they pull at a cylinder containing screw threads, causing a fixing to spin. Pneumatic pressure then returns the system to its original position.
The buoys are connected in 10MW clusters of 20 buoys, each with their own small substation. However, the company describes the power produced as "highly variable, failing to comply with grid codes in many locations". As such, the 'wave farms' rely on energy storage to ensure consistency. As such, the company has worked with engineering company Teraloop on energy storage using small-scale flywheels.
The company states that its generators would use ten times less space to generate the same amount of power as an offshore wind project. Its estimated levelised cost of electricity stands at $119/MWh in 100MW-sized developments, and $42/MWh at 1GW-scale.
Executives give their take on the wave energy investment
Ocean Harvesting Technologies CEO Mikael Sidenmark said: "Our InfinityWEC technology is the result of several years of research and development, and of new technology developments in adjacent industries.
"To bring our technology to commercialization, we are very pleased to welcome Lundin Foundation as a new shareholder. The vast experience and technical expertise of the Lundin Group, as well as the potential to pilot the technology at off-shore facilities, will be of great value to our company."
Lundin Energy vice president of sustainability Zomo Fisher said: "As an experienced Nordic energy developer and operator, Lundin Energy is proud to support low-carbon technology development in the region.
"We have a goal to become carbon neutral across our operations by 2030, and untapped technologies such as wave power can help the wider industry to decarbonise. We are excited to support Ocean Harvesting Technologies through our partnership with the Lundin Foundation, and believe that their unique concept has the potential to play a significant role in the energy transition."