Energy services company Engie will partner with rocket technology firm Ariane Group to develop green hydrogen production technology.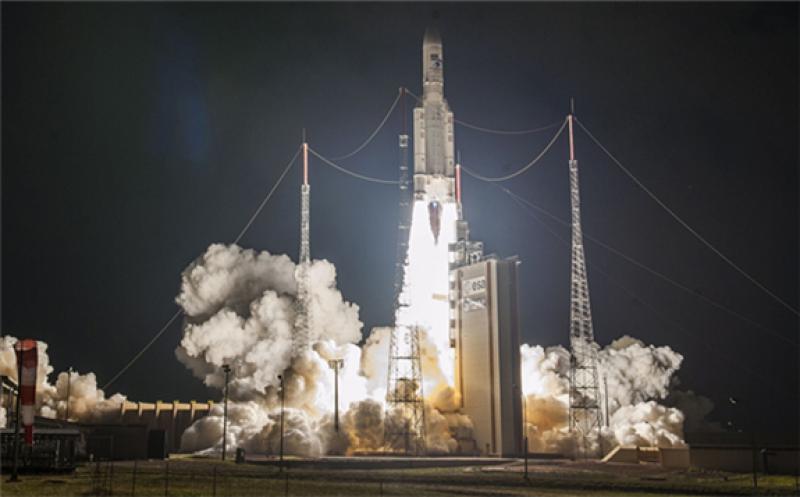 The companies aim to develop technological solutions to enable liquid hydrogen use. Commercially, the partnership hopes to develop systems for use in the heavy-duty or long-distance transportation sector.
Engie has already partnered with mining firm Anglo American to develop the first hydrogen-powered mine haul truck. It has also fueled a passenger train using hydrogen, in the Netherlands.
An Ariane Group spokesperson said that the companies would both contribute expertise in developing green hydrogen equipment. The companies aim to develop and test optimised liquefaction technology at the Ariane Group's facility in Vernon, France. They will also develop a range of products and services based on the technology, designed for maritime applications.
Partnership comes as part of French coronavirus recovery package
Claire Waysand, Engie's interim CEO, said: "Renewable hydrogen is a vital component of the energy mix and is one of the key industrial tools that will help us bring about the transition over to carbon neutrality. France's recovery plan firmly supports the development of hydrogen, and the European Green Deal evidences the crucial role that it will play in the energy transition."
France has committed $8.2bn (€7bn) to developing hydrogen technology as part of its Covid-19-downturn recovery package.
Ariane Group CEO André-Hubert Roussel said: "Thanks to the Ariane [space] launch vehicles, we are one of the few companies in the world to have sound expertise in systems and solutions based on liquid hydrogen.
"At a time when hydrogen is playing a key role in the recovery plans of France and Germany and for the European Green Deal, we are looking forward to working on concrete projects with our industrial partners, local authorities and institutional stakeholders.
"The ongoing innovations in space launchers will further increase Ariane Group's ability to make 100%-European hydrogen technologies and solutions accessible to all."