The first turbine is in at the Fujian Fuqing Haitan Strait offshore wind project off China being developed by China Huadian Corporation.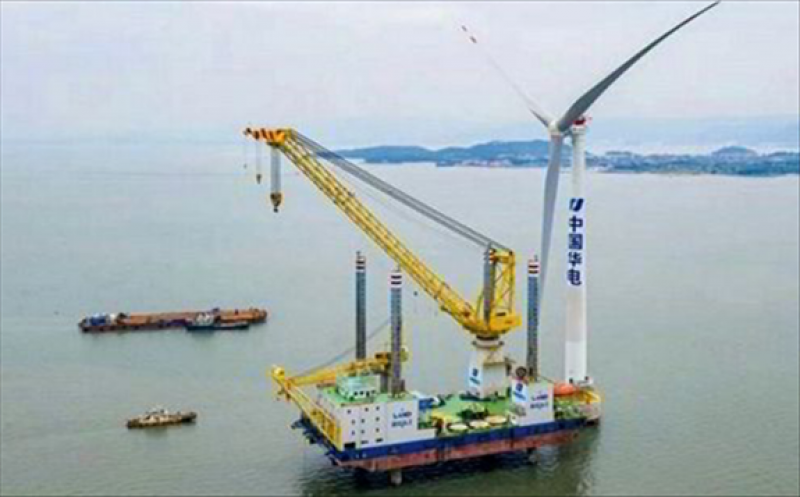 MingYang Smart Energy is delivering 22 of its 7MW MySE7.0-158s for the 300MW array, which will power some 500,000 homes once online later this year.
"The start of the turbine installation phase marks the next crucial and exciting step in the project," MingYang said. "Milestones like this demonstrate the strong commitment of [our] team to working exceptionally diligently and delivering the best product and service for our clients."
Ming Yang, which has is developing ultra-large turbine models a big as 11MW, has added at least around 2GW of new turbine orders in the past six months, of which offshore orders amounted to 1.3GW, Recharge found based on open tender information revealed in China so far this year.
China's offshore wind power build-out outpaced all other regions combined in the first half of the year, accounting for 58% of global construction as it installed 1.4GW of turbines off its shores, according to the latest figures from industry advocacy body the World Forum Offshore Wind.