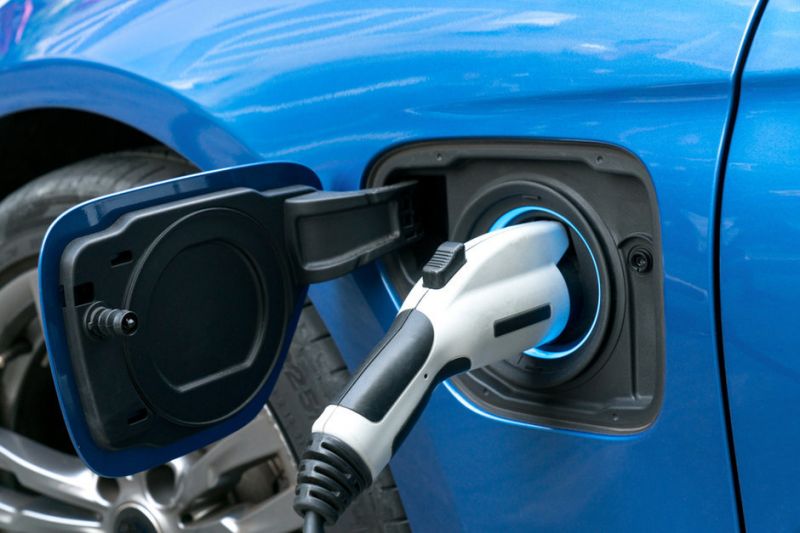 With a decade-long upward trend in electric vehicles sales boosted by the popularity of Tesla's vehicles and other EVs such as Nissan Leaf and Toyota Prius, automakers around the world have shifted focus to building more battery-powered vehicles.
However the ongoing coronavirus pandemic has put a dent in the sales of EVs for the first time in a decade, disrupting the upward sales trend.
According to new research, sales of electric passenger vehicles are forecast to fall by 18% in 2020, to 1.7 million vehicles worldwide.
Although its a bump in the road for automakers, the long-term electrification of transport is projected to accelerate over the next decade and beyond, as battery technology improves and the price of electric vehicles falls to be more on par with internal combustion engine (ICE) vehicles.
Sales of combustion engine cars are poised to drop even faster this year by 23%, as the coronavirus and its economic impact has kept people away from dealer showrooms.
"The Covid-19 pandemic is set to cause a major downturn in global auto sales in 2020. It is raising difficult questions about automakers' priorities and their ability to fund the transition. The long-term trajectory has not changed, but the market will be bumpy for the next three years." said Colin McKerracher.
EVs Will Account for 58% of New Cars Sold in 2040
We predicts that electric models will account for 58% of new passenger car sales globally by 2040, and 31% of all vehicles on the roads. Currently, electric models account for around 3% of global car sales in 2020. This number is expected to rise to around 7% in 2023, totaling approximately 5.4 million vehicles.
The numbers are even higher for commercial vehicles, such as public transit buses and delivery vehicles, and light trucks. Electric buses will account for around 67% of all municipal buses on the road by 2040 and 24% of light commercial vehicles.
Analysis suggests that global sales of internal combustion engine vehicles already peaked in 2017 and will continue their long-term decline as global economies recover from the coronavirus crisis.
Overall new passenger vehicle sales peaking in 2036 as changing global demographics, increasing urbanization and more shared mobility options outweigh the effects of economic development.
Advances in EV battery technology ,such as low cobalt battery chemistries, as well as improved manufacturing are expected to cause prices of EVs to fall even further over the next five years.
Average market prices for battery packs have already plunged from $1,100/kWh in 2010 to $156/kWh in 2019, representing an 87% decline, according to a report released in Dec 2019.
For automakers, an average cost of $100 per kWh is a goal in making EVs just as affordable as gas-powered vehicles. The industry to reach this target as early as 2023, according to its research.
In addition, further decreases in lithium-ion battery prices will mean that the lifetime and upfront costs of an electric car "crossover" with those of internal combustion engine (ICE) equivalents in 2025, on average. Currently, the higher price of an electric vehicle offsets the gas savings and its takes some time before an owner recoups that initial investment.

The number of fuel-cell powered vehicles is also expected to increase, although far less than EVS. We foresees that hydrogen fuel cell trucks will account for 3.9% of heavy-duty commercial vehicle sales and 6.5% of municipal bus sales globally by 2040, but a higher number in East Asia and parts of Europe.
However, fuel cells are not seen encroaching far into lighter-duty commercial or passenger car markets. In the auto industry, there are only a handful of automakers pursuing fuel cell technology, including Toyota and Hyundai Motor Co.
Fuel cell vehicles convert hydrogen in a fuel cell to generate enough electricity to power a vehicle's electric motors.
However, hydrogen tanks are required on the vehicle which are more suited for larger long-haul trucks rather than tiny passenger cars. Nikola Motors is one company developing fuel cell trucks for the shipping industry. Larger trucks can accommodate additional hydrogen storage and offer 500 to 750 miles of range between fill ups.
With a bigger number of EVs on the road, there will need to be additional EV charging infrastructure, such as public charging stations. Estimates that home, workplace and private commercial charging will account for 78% of this investment. Investments in public charging infrastructure is seen as a cumulative $111 billion across all countries by 2040. Most of this can be provided profitably by the private sector as utilization rates rise in the 2020s, but predicts that government support may be needed in some regions with low utilization.
"We've taken our closest look yet at electric vehicle charging infrastructure. We estimate that the world will need around 290 million charging points by 2040, including 12 million in public places, involving cumulative investment of $500 billion." said Aleksandra O'Donovan.
There are currently over 7 million passenger EVs on the road, together with more than 500,000 e-buses, almost 400,000 electric delivery vans and trucks. The majority of the e-buses are in China and many of them built by Chinese automaker BYD Co Ltd.
The report also discusses the impact of the coronavirus crisis on public transit, although seems more than a short-term effect as lockdowns ease. There is likely to be a lasting decrease in ridership of municipal bus and metro services, leading to more traffic congestion in cities.
Ride-hailing operators have also suffered during the coronavirus pandemic, Uber said its ridership fell by 80% during the mandatory shelter-in-place order in many parts of the U.S. However we predicts the ride-hailing sector will rebound quickly with an increase in food delivery, logistics and micro-mobility services.
The increase in EV adoption is also expected to create higher demand for electricity. Electric vehicles (EVs) of all types are seen adding 5.2% to global electricity demand by 2040.